Album Review: Alt-J – An Awesome Wave (2012)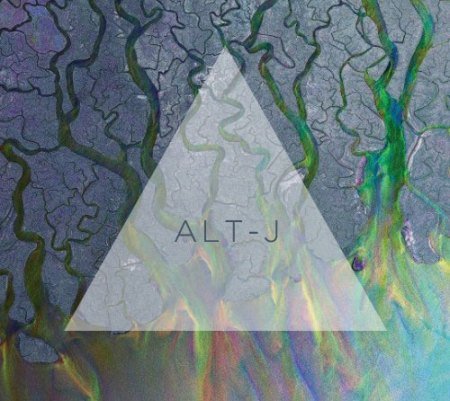 A few months ago a friend strongly recommended me to listen to a music album called 'An Awesome Wave', by debuting Cambridge-native band Alt-J. It took me some time to take his advice, but it eventually turned up as one of the best musical choices I have ever made.
The first listen may not be so exciting. It can seem like you are listening to an alternative-indie band with a very soft and comforting sound, but which doesn't stand out from the whole bunch of rather experimental emerging groups who have tried to succeed over the last few years with their debut albums. Luckily I decided to listen to it a little bit more patiently - always give music a second chance - and this time it didn't disappoint.
The first track 'Intro' gets the listener into the atmosphere of 'An Awesome Wave' (the album's name) which will rise through the whole record - vocals "One, two, three...Yeaaaah!" make it even more chilling -, before ending with the very intimate song 'Taro', where the tide lowers and good vibes reach their peak.
The other 11 tracks (including 3 so called 'Interludes') are a wonderful mix of incredible and different rhythms, set by the very talented drummer Thom Green. The lead singer and guitarist Joe Newman shows the most various tones of his voice, going from sweet choral to sharp parts, where the lyrics flow flawlessly backed up by the catchy but still polished melodies of his guitar.
The track which probably best represents this combination of sounds is 'Fitzpleasure', where the almost electronic-like synth and the hard bass-line meet solemn and short choirs as well as the always present melodic guitar. It's also incredible how the seventh track, 'Dissolve Me', can make you both dance and sing along within the short time of four minutes, leading to the equally amazing 'Matilda'- a song where emotion is almost tangible. 'Breezeblocks' is perhaps their best known (and sold) song. It starts very quietly, and goes on rising until the great double-sung part "Please don't go - I'll eat you whole - I love you so, I love you so" which can't stop anyone from singing.
Alt-J won the prestigious Mercury Prize in 2012 for 'Best Album of the Year' with 'an Awesome Wave' and, especially considering it's only their debut record, it is at least worthy of a listen.
Click to buy 'An Awesome Wave' on CD or MP3.
Umberto Barachetti is an Italian student currently studying at the University of Greenwich for 6 months on the ERASMUS programme away from the University of Bergamo.
Share with friends