Events in London: Summer 2011

Free and Cheap Student Events
With exams about to end and summer just around the corner, London is getting ready for an intense calendar of events that promises plenty of FREE entertainment for students. Here you can find a month-by-month list of all the very best entertainment in the Capital.
Only around for part of the summer? Jump straight to events in July, August or September.
June
When: 1 June, 4 July, 13 July
Where: Trafalgar Square and Canary Wharf
What: The Royal Opera House brings its finest opera and ballet performances to big outdoor screens in London. There's nothing like a relaxed setting to enjoy live screenings of Manon, Madame Butterfly Cinderella on summer evenings.
When: 5-8 June
Where: Earls Court Two
What: The best emerging fashion design talent in the UK is on display at this annual festival. Come to witness a static exhibition showcasing the work of some 50 universities across 52 courses, and approximately 21 university fashion shows. If you fancy, the prestigious Gala Show and Awards presentation takes place on the LAST night.
When: 8-18 JuneWhere: Hampton Court Palace
What: The annual music festival returns with a wonderful line up of legendary artists from the Rock, Pop, Jazz and Classical world, including Bryan Adams and James Blunt.
When: 9-11 June
Where: Olympia
What: It is the largest of its kind in the UK. It is a truly international event, with hundreds of visitors traveling from Europe, America, Canada and Australia. And this year, it will feature printed works dating from the fifteenth century! If you are a fan of old manuscripts, prints, photographs and maps, the Fair is a must-visit.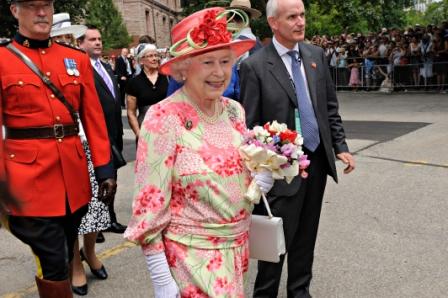 When: 11 June
Where: The Mall
What: The Queen's official birthday is celebrated with much pomp as the Queen rides down the Mall in a horse-drawn coach. A regiment of the Household Division will march, followed by an RAF fly-past and gun salute in Green Park.
When: 11-12 June
Where: Gardens around London
What: This is the one weekend of the year when secret and exclusive gardens in London open their doors to the public. Over 213 roof gardens, prison gardens and children-only gardens will be taking part in the 2011 weekend.
When: 14-18 June
Where: Ascot Racecourse
What: Bring your fanciest hat to the most prestigious horse racing event in the world, and be ready to catch a glimpse of some famous royalty (like the Princesses on the right) and entertainment figures!
When: 16-19 June
Where: Regent's Park
What: London's greatest outdoor food market returns to Regent's Park with tastings, cooking classes, chefs on stage, a line-up of Michelin stars restaurants and a luxurious gourmet garden! This is a must-visit for food lovers.
When: 17-20 June
Where: South Kensington
What: More than 120 FREE musical performances representing styles from around the world, interactive workshops and more await as London's contribution to European Music Day. This is a family-friendly event with activities ranging from samba workshops to instrument making.

When: 20 June-3 July
Where: Wimbledon
What: The 125th Championships are here! Get ready to queue to see the finest players from over 60 countries compete in the five main Championships events.
When: 21-22 June
Where: Olympia Two
What: Get FREE tickets to the third Annual Cloud Computing World Forum, an event featuring all of the key players within the Cloud Computing and SaaS markets, and providing an introduction, discussion and insight into the future of the ICT industry.
When: 24-25 June
Where: ExCeL London
What: This is the first large-scale national event for people whose lives have been touched by autism in one way or another. The event will feature interactive sessions, seminars, insightful presentations and opportunities for one-on-one talks with specialists.
When: 24 June - 2 July 2011
Where: Greenwich and Docklands
What: London's largest outdoor performing arts celebration. Acts include dancers, acrobats, music and light shows, all in the beautiful settings offered by Canary Wharf, the Old Royal Observatory and the Thames.
When: 26 June-12 August
Where: Some of London's most iconic locations, including St Paul's Cathedral, Guildhall Yard, Canary Wharf, Hampstead Heath and more.
What: Historic venues in the City of London will be host to a series of FREE events that feature street pianos, City honey tastings, jazz and world music concerts, exhibitions, dance and street arts.
When: 28-30 June
Where: ExCeL London
What: The latest smart home innovations, including technologies in home cinema, audio-video solutions, structured wiring and security systems, will be featured in this promising event for technology lovers.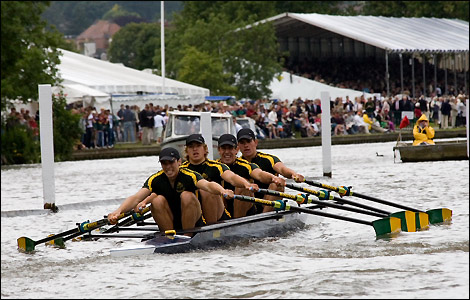 When: 29 June-3 July
Where: River Thames
What: Come to the river and cheer during one of the best known regattas in the world. Founded in 1839, the regatta is a famous social event, and people come from all over the world to attend.
When: 29 June-22 July
Where: Scoop Amphitheatre
What: Three weeks of FREE music performances!
When: 30 June-10 July
Where: Southbank Centre
What: This relatively new festival brings writing workshops, best-selling authors, live music, spoken word and much more.
July
When: 1-3 July
Where: Hyde Park
What: Over multiple stages, some of the biggest and best of today's dance, pop and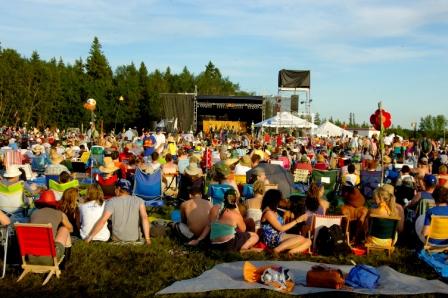 rock acts mix with the hippest newcomers in the heart of London. This year, Wireless Festival brings performances by Black Eyed Peas, the Chemical Brothers, Pulp and more!
When: 1-31 July
Where: Camden's Roundhouse
What: More than 60 international and up-and-coming artists will perform during 31 consecutive nights. This year, expect superstars such as Linkin Park and Foo Fighters! And, best of all, tickets are FREE! To qualify, just enter the prize draw on the official website.
When: 2 July
Where: Trafalgar Square
What: The Pride Parade, London's largest LGBT event, is the culmination of the Pride London Festival. Over a million people participate in a grand procession marching along Regent Street, through Piccadilly Circus and, finally, Trafalgar Square. There you will find stages, speakers, stalls and music until late into the night.
When: 9-10 July, 13-14 August
Where: Regent's Park
What: Over two weekends this summer, Regent's Park's Broadwalk welcomes ballroom, Latin, tango, salsa, sequence & line dancing performances, with lessons for novices.
When: 15-24 July
Where: Regent's Canal
What: This award-winning festival offers a wide range of FREE entertainment, including dog shows, picnic performances by the Royal Philharmonic Orchestra, boat trips, a floating garden and food markets.
When: 16 July
Where: Bedford Square
What: The organizers of the Champ Olympiad describe this popular event as "Britain's most eccentric sporting event...a famous celebration of athletic ineptitude and and immaculate trouser creases." Get ready to witness the lighting of the Olympic Pipe, as well as cucumber sandwich discus and hop.
When: 22-24 July
Where: Olympia Two
What: The UK's biggest celebration of Japanese culture. Come for sushi roll championships, robot shows, special guests, and much more.
When: 23 July-3 October
Where: Buckingham Palace
What: The summer is your only opportunity to visit Buckingham Palace's State Rooms, the heart of the working palace. These rooms, used widely by Her Royal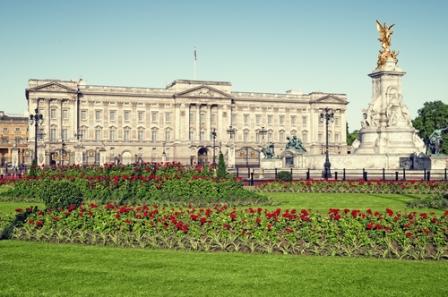 Majesties to entertain their guests, are lavishly furnished with some of the greatest treasures from the Royal Collection.
August
When: 1 August
Where: Burgess Park
What: Europe's leading Latin American open-air festival features authentic Latin dance, music and refreshments.
When: 1 August
Where: Southwark Park
What: If you enjoy Cuban salsa, refreshing mojitos, drumming and dance workshops, then this festival is for you! Come to have a great time, learn some hot dance moves and celebrate Cuban culture.
When: 1-28 August
Where: Camden
What: Weird. Wonderful. Unpredictable. These are some of the words used to describe this annual festival that features theatre, comedy, opera, dance and stand-up comedy shows. Ticket prices start at just £5!
When: 2-6 August
Where: Earls Court
What: This quintessential British festival is devoted to Real ale and other British brews, including cider and perry. Come to the "biggest pub in the world" and play some traditional pub games, enjoy live music, sample some food, and attend tutored beer tastings!
When: 4 August- 4 September
Where: Scopp Amphitheatre
What: The award-winning theatre company, The Steam Industry, is back at the Scoop for their eighth season of outdoor theatre. You do not need to get tickets or book. Just come and enjoy the show!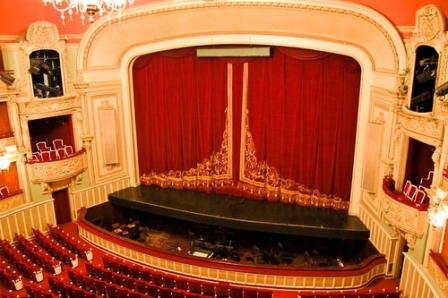 When: 5 August
Where: Victoria Park
What: Underage Festival is a world-renowned, strictly 13-to-under-17′s music festival. This year, 10,000 teenagers are expected to attend this event, which features a load of rock n' roll bands with no parents or guardians allowed!
When: 6 August
Where: Victoria Park
What: The world's most pioneering artists come together for a spectacular celebration of alternative music.
When: 7-9 August
Where: Olympia and Earls Court
What: This three-day event offers buyers the opportunity to have a look at hundreds of collections on display, showcases on the runways, and great advice from industry experts.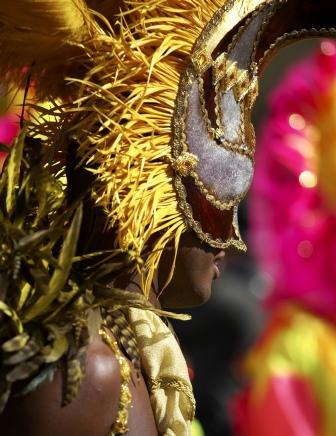 When: 27-28 August
Where: Clapham Common
What: Come and dance with the stars of modern music in amazing performances at the Common.
When: 28-29 August
Where: Notting Hill
What: Millions of visitors flood the streets of Notting Hill during this famous Caribbean carnival. Get ready for astonishing floats and the sounds of the traditional steel drum bands, hundreds of stalls and just pure excitement!
September
When: 3 September
Where: South Bank
What: This annual arts and cultural festival showcases the work of deaf and disabled artists. Awash with food markets, sports, arts and children's areas, Liberty Festival 2011 in London will see various exciting activities like singing, dancing and acting from disabled people.
When: 4 September
Where: Gunnersbury Park
What: Contemporary, classical and new music combine with DJs, street performances, circus and food markets in London's biggest celebration of South Asian culture.
When: 4-7 September
Where: Earls Court
What: This is the place to find the latest trends in British and international jewelery making.
When: 10-11 September
Where: River Thames
What: This spectacular party promises a mix of street arts, carnival, fireworks, live music and plenty of craft and food stalls. Do not leave before the beautiful lantern procession and firework finale!
When: 17 September
Where: River Thames
What: Over 300 crews from all over the globe participate in this fun and exotic race that appeals to every level of competitor--from those who enjoy fun, fancy dress and charity stunts, to serious competitive rowers.
When: 17-18 September
Where: All around
What: Thousands of people will have the opportunity to visit private houses, palaces, corporate skyscrapers, bomb-proof bunkers, you name it! Through this initiative, hundreds of great buildings of all types and periods open their doors to all, completely for FREE. Don't miss this unique, city-wide celebration of London's architecture.
When: 24 September
Where: the City
What: Over 1,000 runners dressed up in gorilla costumes take on a 7km course in aid of gorilla conservation.
All Summer
Where: London's blockbuster museums and galleries
What: It's grown-up time at the best museums and galleries in London! Come and enjoy an ample calendar of late-opening evenings featuring FREE events such as DJs, live music, cash bars, films and much more.
Where: Regent's Park
What: The UK's only permanent outdoor theatre is in full bloom this summer with acclaimed performances such as Lord of the Flies, The Beggar's Opera and Crazy for You.