Alex Ferguson Retires as Manchester United Manager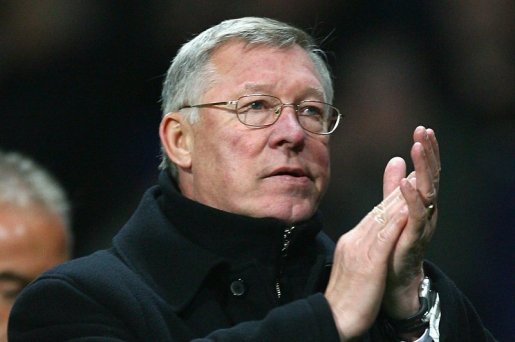 The sporting world was shocked this morning when Manchester United announced that Sir Alex Ferguson would be retiring at the end of this season- in less than two weeks time. After 26 years as manager, bringing unprecedented success, many football fans only know United with 'Fergie' in charge.
Unexpected rumours around his retirement started to swirl last night, before an official announcement was made by the club this morning. The statement revealed that Ferguson's last match will be in the league against West Brom on Sunday 19th May, after which he will step down as manager and take up the role as a United director and ambassador for the club.
Ferguson's Final Statement:
Ferguson also released a statement, which read as follows:
"The decision to retire is one that I have thought a great deal about and one that I have not taken lightly. It is the right time.
It was important to me to leave an organisation in the strongest possible shape and I believe I have done so. The quality of this league winning squad, and the balance of ages within it, bodes well for continued success at the highest level whilst the structure of the youth set-up will ensure that the long-term future of the club remains a bright one.
Going forward, I am delighted to take on the roles of both Director and Ambassador for the club. With these activities, along with my many other interests, I am looking forward to the future.
As for my players and staff, past and present, I would like to thank them all for a staggering level of professional conduct and dedication that has helped to deliver so many memorable triumphs. Without their contribution the history of this great club would not be as rich.
To the fans, thank you. The support you have provided over the years has been truly humbling. It has been an honour and an enormous privilege to have had the opportunity to lead your club and I have treasured my time as manager of Manchester United."
Unprecedented Success
After taking over in 1986, Ferguson has been staggeringly successful with Man Utd. He has won 38 trophies, including 13 Premier League titles, two Champions League crowns, five FA Cups and four League Cups.
However, in recent years there had been concerns about his health, and it was thought that he would miss the start of next season due to a planned hip operation this summer. Despite this, no one saw the immmediate retirement coming of a figure who it is hard to imagine football without.
Speculation over who will replace Ferguson has already begun to grow, with Real Madrid manager Jose Mourinho and Everton manager David Moyes the current bookies' favourites.
However, before too much focus is put on his successor, there is time to pay tribute to the greatest manager British football has ever seen, and probably will ever see again.
Share with friends