City Profile: Guide to Bristol
Quick Facts
Location: South West England
County: Bristol
Population: 433,000
Area: 110 sq. km
With a population of almost half a million people, Bristol is the eigth largest city in the UK and the largest in the South West of England. Since the 13th century is has ranked amongst the top English cities due mainly to its location. Built around the River Avon, Bristol also has a short coastline on the Severn Estuary, which flows into the Bristol Channel. The famous Clifton Suspension Bridge (pictured above) has spanned the Avon Gorge since 1864.
Today it is the centre of culture, employment and education in the region and was even selected as one of the world's top ten cities for young adults in 2009. This is mainly thanks to the thriving music and clubbing scene that makes Bristol famous.
Culture in Bristol
Culturally, Bristol is most well known for its music scene. Since the 1970s numerous bands have grown out of the city, helping to create whole new genres of music specifically attached to Bristol. Most famously, 'trip hop' originated in Bristol, created and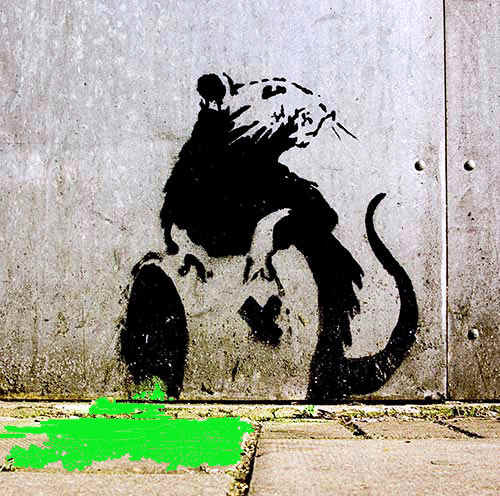 championed by artists such as Tricky, Portishead and Massive Attack. This thriving of bands is matched by the music venues within the city that range from pioneering bars such as the Massive Attack owned Nocturne, to the 2,000 seat live music venue Colston Hall.
However, music is not the only culture in Bristol, as the city also enjoys a thriving theatre scene, mainly dominated by the Bristol Old Vic theatre company which owns both the 1766 Theatre Royal and the New Vic theatres. There are also a number of museums and art galleries within the city, including the Bristol City Museum and Art Gallery which houses a collection of natural history, archaeology, local glassware, Chinese ceramics and art.
In recent years, Bristol has also become famous for the street artist Banksy. His unique graffiti style (above) has cropped up all over the world, but it was first seen in Bristol, where his artworks on walls are now fiercely protected.
Shopping in Bristol
Shopping in Bristol was given a huge boost in 2008 when a new £500 million shopping centre called Cabot Circus (below) was opened. As one of England's top ten retail destinations, the massive three-tiered shopping centre has over 120 shops and more than 25 restaurants and cafes. What's more, Bristol city centre itself has nearly 500 shops and easy access and parking. Together, they offer the best choice of shopping in the South West.
However, if you prefer to do your shopping at markets, then Bristol can still meet your needs. Amongst the city's numerous markets, there is the weekly Tobacco Factory Market which features around 30 food and craft stalls on Sundays, all aimed towards eco-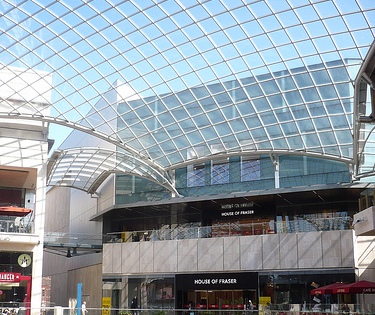 friendly, fair trade, organic and local products. Similarly, St Nicholas Market is open six days a week and has stalls selling fresh local foods, second hand books, old clothes, records, pictures, fossils, candles and a huge range of unusual goods.
Eating Out in Bristol
As with any major city, there is a huge selection of restaurants and cafes to choose from if you want a meal out in Bristol. Whether you are looking for a value lunch, fine dining, a cream tea or a relaxed night out with friends, you will be spoilt for choice.
One particular highlight is the Michelin starred Casamia, which offers modern Italian food of the very highest quality.
Transport in Bristol
Travelling in to Bristol couldn't be easier. There are two main train stations- Bristol Parkway and Temple Meads (picture 2 above), both of which have regular, fast trains linking to most other cities in the UK. The city is also connected by the M4 and M5 motorways which take you directly to London and Birmingham respectively.
Bristol also has its own airport (called Bristol Airport surprisingly) which has grown hugely in recent years and has flights going all over the world.
Travelling around within the city, whilst very busy, is also fairly easy. Your best bet is the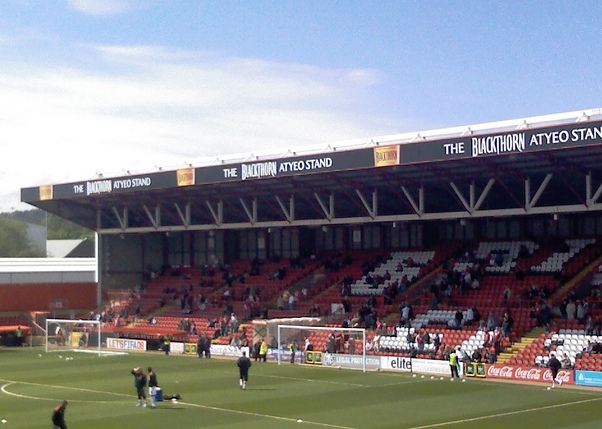 extensive bus service, though if you fancy something a little bit different, there is also water-based transport in the form of the Bristol Ferry Boat.
Sport in Bristol
Unlike many cities in the UK, Bristol is not especially focused on a single sport, but instead has a wide range of sporting teams and venues. It has two football league clubs (though neither very successful) called Bristol City and Bristol Rovers, who are arch rivals. The former play at Ashton Gate, as pictures above. Equally, the city is also home to Bristol rugby union club and first class cricket side, Gloucestershire.