Boosting Lives and Careers with Distance Learning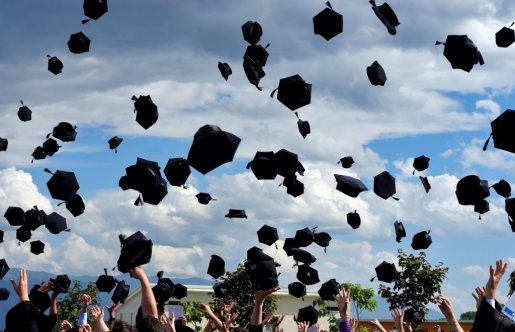 There are many reasons to take an online study course, ranging from career enhancement to simply proving to yourself that you can do it. Many students around the world turn to UK distance learning providers, partly because of the course choice and partly because of the reputation of the institutions.
Anyone who is planning to study remotely towards an academic qualification will need to have a number of attributes in order to succeed. If you ask most prospective students which quality will be required most of all, the chances are they will say intelligence, or perhaps determination, but most people find they require self-discipline above all else.
The truth is that the most successful students are those who know when to study and when to say no to distractions. Over the course of the study period there will undoubtedly be times when tempting opportunities to socialise come along, and turning them down often becomes more difficult than following the intricacies of the course itself. Discipline is simply a must.
Time management is a very important skill for online students to learn, since completing coursework on time will be their own responsibility. Students will receive their assignments well in advance and will have a predetermined period to complete these tasks. They will not have professors reminding them about these assignments, so managing their time in essential. Online students will have the opportunity to communicate with instructors, but will have to take it upon themselves to initiate these conversations online. As a result, having adequate technological knowledge can make the transition to online learning much easier.
Remaining organised and methodical from the first day to the last is also vital. Any student who starts to fall behind often finds it almost impossible after a while to play catch-up. For this reason alone, it's a good idea to draw up a schedule of study times in advance of the work. Of course, it's also vital that the student sticks to the schedule from then on.
Which subject will you choose?
With so many courses to choose from at British colleges and universities, vast numbers of people around the world are looking to UK distance learning providers for their online study needs. Thanks to the internet, students from Toronto to Tashkent can work towards a qualification that will help them to gain a better education and perhaps even a better job.
Such courses appeal to people of all ages and from all walks of life, and each of them has their own particular circumstances to deal with. The best environment in which to study is a quiet room with no interruptions, but this isn't always possible for everyone, of course. Therefore, a little ingenuity may be needed in order to find the tranquillity that's required.
It goes without saying perhaps that not every student is simply looking to give their career a boost. Many people sign up to such courses purely because they didn't succeed during their school years and they want to put things right. Whatever your motivation might be, you can be sure of a rewarding and stimulating experience when you sign up to online study.
Share with friends