Boris Johnson Welcomes Indian Students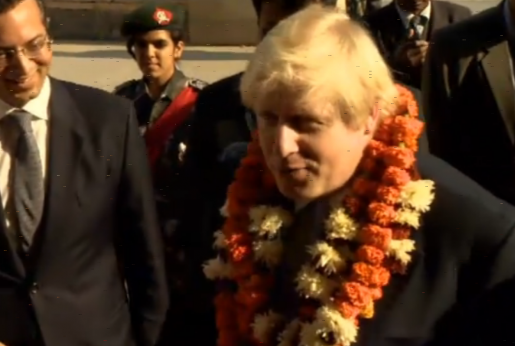 London Mayor Boris Johnson has continued to welcome Indian students to Britain as part of his tour of the country. All this week he has been in India promoting British universities and strengthening ties with their Indian counterparts, whilst also taking the opportunity to slam the recent changes to international student visas.
India has a population of 1.2 billion people, and half of them are under the age of 25, making it the perfect country to target for growth at British universities. Indeed, during a visit to Amity University, south of Delhi, the Mayor emphasised London as a study option for the university's students:
"As Mayor I will do all I can to promote London as a place that is open for business and open to the brightest talent in the world. International students not only bring bright ideas that cement the reputations of our leading universities, they have huge spending power that boosts the UK economy."
Amity University already has a small campus in London and Mr Johnson encouraged the idea of it expanding. The Chancellor of the university, Atul Chauhan explained:
"With the guidance of the Mayor, it is our aim to now establish a full fledged Amity University Campus in London which will be a "Benchmark of Excellence" in education, research and innovation, attracting some of the best faculty, scientists and students from around the world."
As well as promoting British universities to Indian students, Mr Johnson has equally questioned how wise the recent government restrictions on international student visas are:
"The policy on visas has been sending out the wrong signals. The worry is they have been a little bit put off by some of the mood music coming out of the Government. You've got to be very careful that you're not doing stuff that actually deters foreign students. India has a glorious tradition of sending students to London, from Nehru to Ghandi onwards, and we want to make sure we preserve that."
Meanwhile, he has also written to both Theresa May, the Home Secretary and Vince Cable, Secretary of State for Business, Innovation and Skills, asking for students to be removed from the overall migration figures used by the British government.
Share with friends