Brazil Protests and the Global Business of Football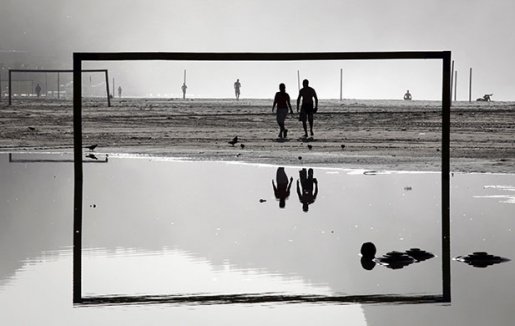 Brazil is using the upcoming sporting events to present the idea that it belongs to the world's richest countries; however the protests against the social problems do the exact opposite.
Brazil is one of the fastest growing economies in the world and is getting ready for the organization of the FIFA World Cup in 2014 and the Olympics two years later. However, over the last week, the streets of the major cities have been stormed by protesters, using the football Confederations Cup as a way to get global attention.
They are objecting to social injustices and increasing costs, especially those of public transport- since 1994, the bus ticket price in Sao Paulo has increased by 540%. The discontent of the majority testifies to the fact that the wealth is concentrated in the hands of a few and the rest fail to pay for a middle class status.
The Business of Football
In contrast, on the football field Brazil is doing well at the Confederation Cup- a kind of rehearsal competition one year prior to the World Cup. They have always been good at the 'low cost' game brought by the British workers at the end of the 19th century.
"Joga bonito" is evidence that the separation between business and the essence of sport still exists, we just have to watch carefully in between the many commercials that interrupt the game. Many fans think you have to go to the Copa Cabana beach to watch the game in its authenticity. Professional players have become marketing articles for the business tycoons to ship to the big teams in Europe. The new Brazilian star Neymar, used to be one of the few exceptions, loyal to his home team Santos, but he recently signed to FC Barcelona.
Today's Players
Many experts compare Neymar to Pele who also played for Santos and to Garrincha for his complexity of movement. In the '50's, these two players helped the national team towards two World Cup victories. But Pele used to come to the stadium on foot, and Garrincha died poor and alone.
Today, the players are exposed to commercial lures that distract them from football. The 21-year-old Neymar is predicted to help Brazil on the pitch, but his economic worth always brings a second level of meaning. He already has dozens of sponsors and has appeared in countless commercials- including this one by Nike.
Aware of the economic and sponsorship pressure, I admire players like Neymar, but also Radamel Falcao scoring in the shadow of Ronaldo and Messi, who manage to preserve the playfulness of the sport, waiting to see how long they will entertain the fans in Europe before being devoured by the global business of football.
Erik Redli is a university graduate from Slovakia who is currently living in London. Read more of his posts here.
Share with friends