British Students' Love of the Arts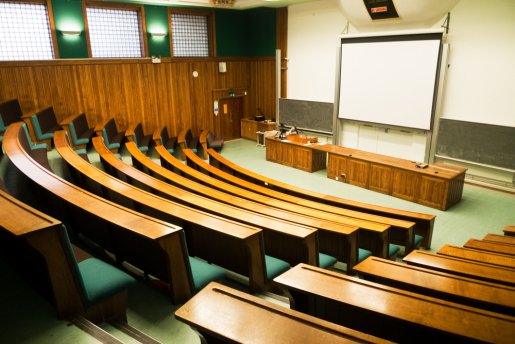 Angelique is originally from the Seychelles and has recently finished as a Law student at the University of London. Here she looks at one of the differences she has noticed between British and international students.
Each September, thousands of international students cross the border into the United Kingdom with the aspirations of attaining a degree, starting a new life and being submerged into a foreign culture. Months pass and quizzical looks emerge as Britain and British students reveal their oddities. The mind of an international student only wonders: "Are we right or are they right? Or maybe it's just a cultural thing". However, no one dares ask but sits there always wanting to know.
Studying the Arts at University
Higher education for international students is seen as a great opportunity and often difficult to attain with the high cost of living in the United Kingdom and excruciating tuition fees. Therefore, international students are always perplexed when told that a student chose to study Philosophy (for example) at university because they enjoyed it or had an interest in it. Many British students simply love the arts, such as philosophy, history of art, languages, photography, film production or illustrations. I wasn't sure if this was just my bias, but then I found this table:
International student numbers by subject area 2010-11 (top 8)
| | | |
| --- | --- | --- |
| Subject of Study | No of International Students | % in Subject who are International |
| Business & administrative studies | 125,450 | 35% |
| Engineering & technology | 53,335 | 33% |
| Social studies | 36,850 | 17% |
| Computer science | 24,215 | 24% |
| Subjects allied to medicine | 23,970 | 8% |
| Languages | 23,450 | 17% |
| Creative arts & design | 23,390 | 13% |
| Law | 19,890 | 21% |
Source: UKCISA
A little out of date admittedly but the table seems to show that international students usually choose to study a degree in order to get a good job and become financially stable. The high numbers and percentages for Business & Administrative Studies, Engineering & Technologies, and Law all show that.
It is not easy to rationalise this and come to a general reasoning behind why more British students study the arts, so my question is: WHY IS IT THAT BRITISH STUDENTS JUST LOVE STUDYING THE ARTS AT UNIVERSITY?
What differences have you noticed between international and British students? Leave your comments below.
You can read all Angelique's old posts here.
Share with friends