Cheltenham Festival: A Day at the Races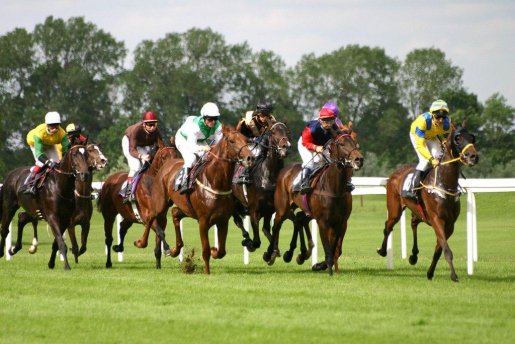 The ForeignStudents.com Editor, Andy, describes his very British tarditional day out at Cheltenham horse racing festival.
"On Friday I ventured out to Cheltenham in the west of England to spend my very first day at a horse racing festival. What followed was a day of crowds, Guinness, betting (largely unsuccessfully), and most of all, good old-fashioned fun.
Horse racing is one of the great British traditions, with everyone getting dressed up in suits and hats to go and put a few pounds on their horse of choice. Cheltenham Festival is one of the biggest and most prestigious meetings in the horse racing calendar in Britain. Up to 70,000 fans turn up to each of the four days, and over the course of the festival, hundreds of millions of pounds are bet on the races. On Friday, I was one of those 70,000, contributing my own little bit to those hundreds of millions of pounds.
My Winners and Losers
I arrived at the grounds with a group of about twenty friends all dressed up in suits, hats and dresses, and we looked pretty stunning if I do say so myself. Whilst we had to make do with a coach to the Festival, there was a constant stream of helicopters dropping off the slightly wealthier festival-goers. Indeed, on the day, Princess Anne, Zara Phillips, Sir Alex Ferguson and Joe Hart (England goalkeeper) were among the celebrities there.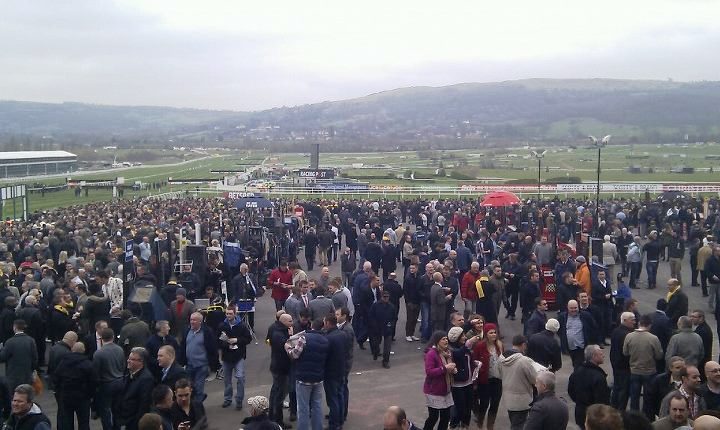 As the day got underway, I decided to set myself a limit of £5 a race and was sort of assuming that I'd win very little of it back. There were seven races overall and for the first three my assumption was pretty spot on. None of my horses got anywhere near the front, let alone won, and my system of choosing horses based on their names seemed to be failing me. By the fourth race- the famous 'Gold Cup', I was ready to bet on the favourite just to try and get a winner. In the end it only came third, which didn't even cover my Each-Way* bet, but it was still amazing to be able cheer on a winning bet.
The atmosphere by the finishing line is unrivalled at Cheltenham, with tens of thousands of voices all cheering on their horses. It's even been given its own name- the 'Cheltenham Roar'. However, it wasn't until the sixth race of the day that I was able to fully add my own voice, as a horse I'd bet on finally won a race! As well as helping my bank balance, it united me with every other winner on that race, as strangers celebrated together.
Special Atmosphere
Despite money changing hands wherever you looked, it seemed no one was taking it all too seriously. If someone's horse fell, they didn't get upset, but would instead throw their hands up in mock despair still with a big grin on their face. Perhaps it was because we were in the cheapest section and so big money wasn't being bet, or perhaps it was simply because of all the Guinness that had been drunk (it was St. Patrick's Day at the festival after all). Either way the atmosphere stayed happy and light-hearted throughout the day.
By the end, I was slightly down on money, but it really was irrelevant. For me, it was everything else that made the day, not winning bets. It was drinking a Guinness with a big group of friends, all of us in suits and surrounded by a friendly crowd all cheering our own horses.
* With horse racing, you can either bet on a horse to win, or you can bet on it 'Each Way'. This means half your money goes on it winning, and the other half on it coming in the top 3 or 4 places (depending on the number of horses in the race)."
Connect with Andy Burrows on Google+
Share with friends