Erik's View: The Pope, Horse Meat and NUS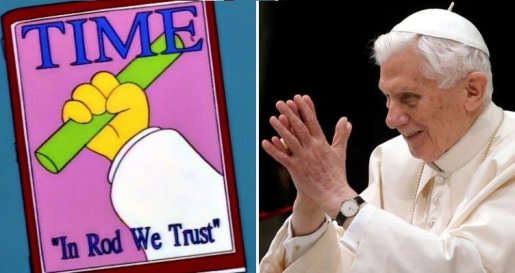 Erik Redli is a university graduate from Slovakia who is currently living in London. Each week he gives his view on the events of the last seven days. This week, he looks at the Pope resigning, horse meat being found EVERYWHERE and the NUS elections.
Pope's Step Down
"A few hours after the pope announced his resignation, the pundits started to speculate about the possible successor, with the most ardent aspirant being Angelo Scola the Archbishop of Milan.
The Popes decision might have been influenced by the subconscious thought that he might not be the best one to lead the church during times of scandals. Therefore, he decided to resign in favour of someone more 'popular' who would be able to cement the relationship between the traditional and the modern.
On the other hand, whoever replaces him will still be overshadowed by the opinions of the previous Pope as long as he is still alive. Even so, I still consider it easier than the task that faced Benedict, who was benchmarked against John Paul II.
Anyway, the cardinals are facing a difficult task to choose a pope 'modern' enough to comment appropriately on the happenings in the Christian world such as the dialogue with Islam, but on the other hand be able to preserve the Christian tradition."
Horse Meat Scandal
"It is not the horse meat that matters, as it is commonly eaten in many countries around the world, but a drug given to horses (phenylbutazone) which is harmful to humans. Actually, when I look at the anatomy of the muscular horse and the rather fat cow, I think that the former would actually be a healthier option. Maybe they should clone a breed of horse especially for consumption."
Carbon Rod for NUS President
With the NUS presidential elections coming up, it has been revelaed that one of the candidates is a carbon rod.
"This reminds me of my visit to Cambridge. Above the entrance to Trinity College is the statue of its founder, Henry VIII. A few centuries ago a student replaced his scepter with a stick- originally a foot from a chair. And ever since Henry has been on patrol with a wooden stick. So why not have a carbon rod- just like on the Simpsons?"
Read more by Erik here.
Share with friends