Experiencing An Olympic Event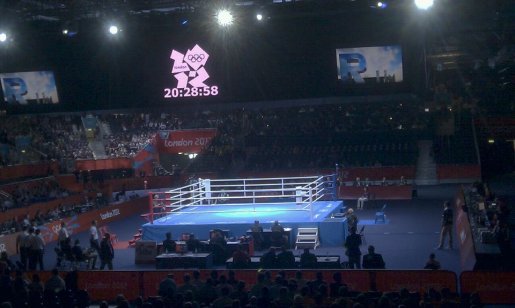 With London 2012 underway, ForeignStudents.com Editor Andy describes his experience of one of the events live.
After applying for dozens of tickets for the London 2012 Olympics earlier this year, I got a grand total of two. They were for boxing at the ExCel Centre, and the big day finally came around yesterday.
With all the warnings of packed tubes and gridlocked streets, we were preparing for the worst. However, the trains all ran perfectly and we even got to pretend we were drivingone of them (as you should always do on the driverless DLR line- pictured below). Everything ran so smoothly that we even had time for a couple of pre-event pints after we arrived at ExCel an hour and a half early.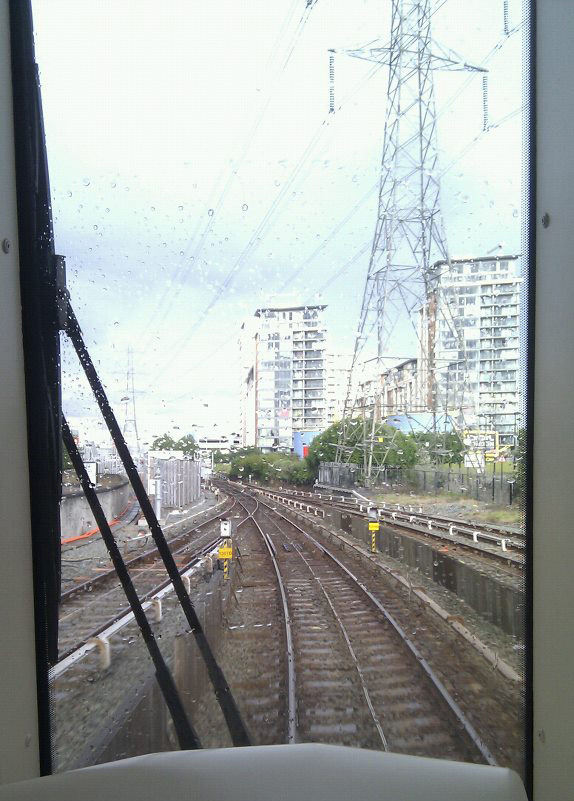 The next worry was the security measures to get in. These were literally airport security, with scanners and metal detectors, mostly run by members of the army who had been drafted in last minute. However, there was virtually no queue and all the helpers were friendly and efficient, even if we did have to take our belts off to watch two people boxing.
After that we made our way to the entrance to our arena, we were helpfully guided by dozens of volunteers with giant pink foam hands pointing the way. Everything looked very polished and 'Olympic', with the trademark pink writing and Olympic rings everywhere. We soon reached the arena and headed to our seats. The session didn't end until midnight, so there weren't too many families in the crowd, and most people had a beer in their hand. This, matched with the fact almost every seat was full, made for a great atmosphere.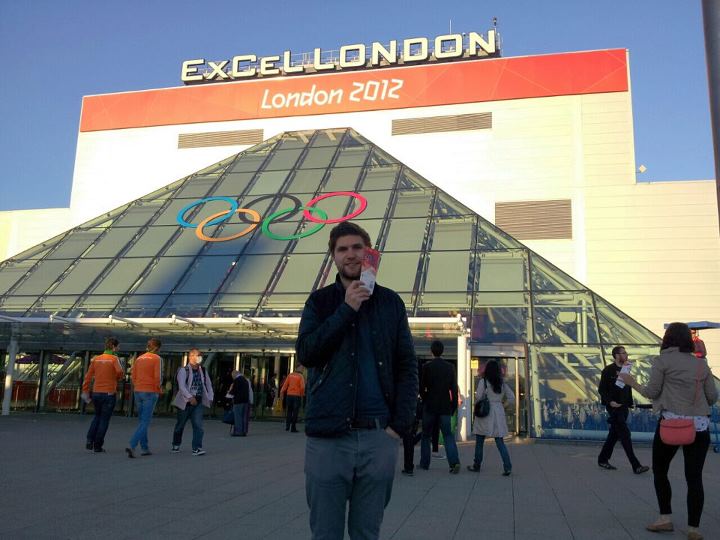 There were twelve fights over the course of the night and the sole Team GB representative was first up- the lightweight Josh Taylor. He got a huge cheer as he made his entrance and then great support throughout his fight from the British crowd. Fortunately he won his fight and got the crowd in the mood for the rest of the night.
To make things more interesting, we had thought ahead and put small bets on all the fights after the British boxer had finished. It gave us someone to cheer for each fight, and even the realisation that we'd gained just 7p on a couple of our 'wins' didn't dampen our spirits. The fights came thick and fast, with a new one starting every 15 minutes. The constant action meant the time whizzed by, and it was midnight and we'd seen all twelve fights before we realised.
Overall, it was a brilliant, unique night out. Everything ran as smoothly as possible and everyone in the lively crowd seemed to enjoy it (even if we did end up £1.12 down on our bets).
Connect with Andy Burrows on Google+
Share with friends