Film Review: Iron Man 3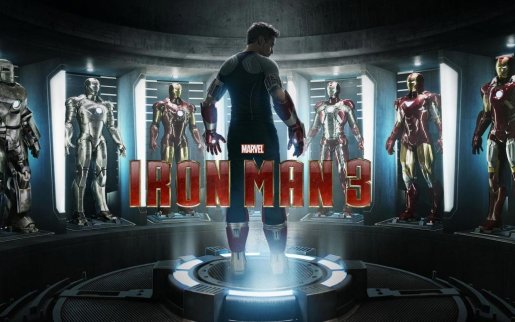 I went to watch the film in 3D last Saturday and I was pretty excited as I had previously watched the trailer numerous time. I was expecting something big as the trailer is really something- it sets you in a dark atmosphere and shows some real trouble caused by a great villain (you can watch it below).
The movie follows last summer's epic The Avengers which I have watched too many times to tell you I enjoyed it so much. The film, Starring Robert Downey Jr, shows Stark's ups and downs since the events in the Big Apple, as Stark has a post-traumatic breakdown. It reveals some personality aspects of Stark we would not have expected.
Yet we soon meet the charismatic hero and joker again, as well as the Mandarin- the new comic book villain depicted as a TV menace and played by Ben Kingsley. Love is also in the air, with Downey and Paltrow a fabulous screen couple to my opinion.
The movie gets off to a hot start and introduces some eye-popping action sequences with the use of awesome new technologies and formidable explosive combats.
I personally liked the film. I find superhero movies are usually too conventional, but Iron Man 3 combines danger and personality by showing Iron Man's charms and confidence. The positive aspects are certainly the soundtrack, the visuals and effects. One negative aspect would mostly be the villain, but I can't really say too much about that.
I would recommend it as the action scenes are impressive and it keeps you entertained throughout the movie, with some good jokes and cool technologies. However, I'd say that the second movie was my favourite even though some claim that it was too full of pointless action.
Watch the trailer:
Manuela Constantini is a French student currently studying for a degree in Communication Studies at the University of East London. Read more posts by Manuela here.
Share with friends