First Official Photos of Prince George Released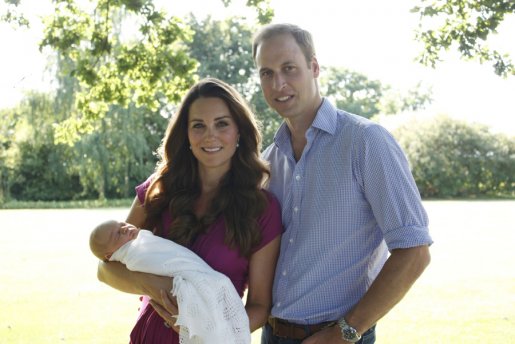 The first official photos of the newest member of the royal family- Prince George- have been released. Taken by Kate's father and the baby's grandfather, Michael Middleton, they show the happy couple alongside their dog Lupo at the Middleton family home in Berkshire.
The photos come a day after Prince William gave his first interview since the birth of his son, revealing that George is a "little bit of a rascal". Speaking to CNN he joked in the same way that any new parent does, about how his son does not "want to go to sleep that much, which is a little bit of a problem".
Describing the emotions he was feeling when first revealing the new-born, William explained that "As any new parent knows, you're only too happy to show off your new child and proclaim that he is the best-looking or the best everything."
"It's nice that people want to see George, so I'm just glad he wasn't screaming his head off the whole way through."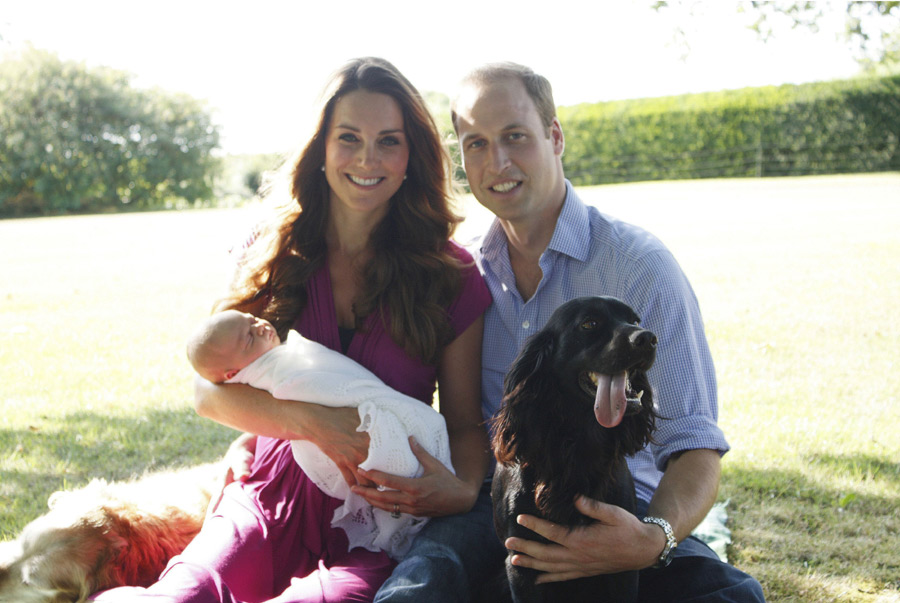 The happy couple with Prince George & their two dogs
Prince William even joked about the now famous car seat fitting that he managed in record time in front of the world's media:
"I know there's been speculation about that. I had to practise, I really did. I was terrified that I was going to do some... you know, it was going to fall off or it wasn't going to close properly. So, I had actually practised with that seat, but only once before."
The interview was part of an hour-long documentary called 'Prince William's Passion: New Father, New Hope' that will be broadcast on CNN and ITV in September.
Share with friends