The Foreign Students' Guide to London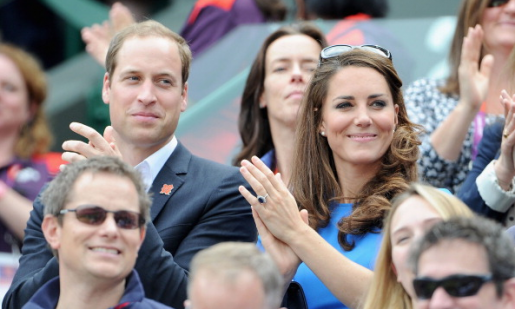 If you've just arrived in the Big Smoke ready to get studying in September, why not make the most of your summer with these wonderful events going on throughout the capital?
Wimbledon
Great British traditions don't come much bigger than Wimbledon, the fourth annual grand slam tennis event that's been going on since 1877. While you're watching some of our most famous tennis players such as Andy Murray battle it out for that all important championship prize, why not hedge your bets to make the games even more exciting?
Another tradition that you can't miss out on while you're at Wimbledon is strawberries and cream. It's estimated that approximately 28,000 kg of strawberries are sold over the Wimbledon fortnight, with over 7,000 litres of cream, so make sure you're one of the lucky ones who gets to indulge.
Wimbledon is also a hotspot for celebrity visitors, including our very own Royal Family - indeed, Prince William and the Duchess of Cambridge attend without fail every year. If you're a royals fan, make sure you take your camera to this prestigious event, which takes place this year from Monday 23rd June until Sunday 6th July.
The Notting Hill Carnival
This one is great for international visitors as it celebrates cultures from all over the world. Taking place in the upmarket borough of Notting Hill, the carnival features Caribbean steel bands, floats, costumed performers and food stalls selling some beautiful international delicacies. The event takes place every August Bank Holiday which falls on 24th and 25th August this year, and will see 2.5 million people flocking to the capital. 2014 is also its 50th anniversary year, so it promises to be something special.
The Routemaster Diamond Jubilee
Once you're tired of all the back and forth of Wimbledon, why not take the opportunity to see the world's most varied collection of one of London's biggest icons: the Routemaster. Celebrating the first time this legendary bus was rolled out at the Commercial Motor Show in 1954, the show hopes to feature the first ten original Routemasters, which have since been converted into anything from tour buses to restaurants. You can catch the free show at Finsbury Park on 12th and 13th July.
The Tour de France
While 2014's English leg is focused on Yorkshire, this iconic French bicycle race will also be taking to the streets of London after finishing its Cambridge leg. Stage 3 of this historic event will go through London on 7th July, aptly finishing at Buckingham Palace, so you can join the Queen for a spot of tea after a hard day's racing.
Share with friends