German Football Team Take the Tube to Wembley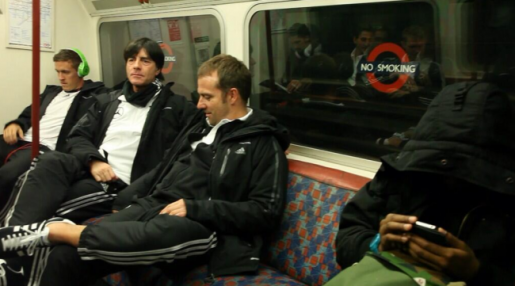 It's not often that you get on the Tube and stumble across some of the best footballers in the world. However, that's exactly what happened for some lucky Londoners yesterday after the German football team decided to take the unorthodox method of travel.
Germany are in London to prepare for a friendly match against England at Wembley tonight and have taken the opportunity to explore the famous Underground system.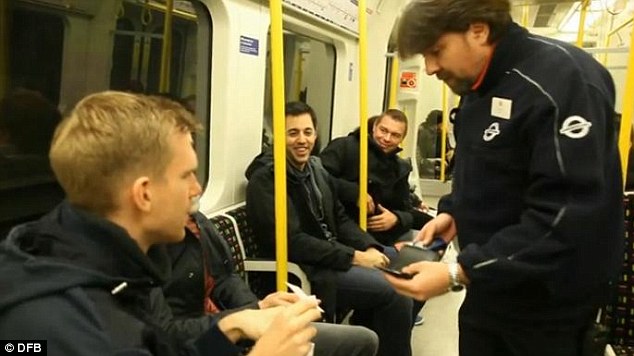 German players get their tickets inspected
The team's website claimed it was the first time in their 113 year history they had taken the "subway" together, explaining:
"The Germans' decision to use it was no PR stunt, nor had it been conceived as a contribution to the 150 years' jubilee celebrations staged throughout this year by both The FA and the Underground."
Instead, just like thousands of other travellers every day, they simply wanted to "leave the British capital's notorious traffic jams behind".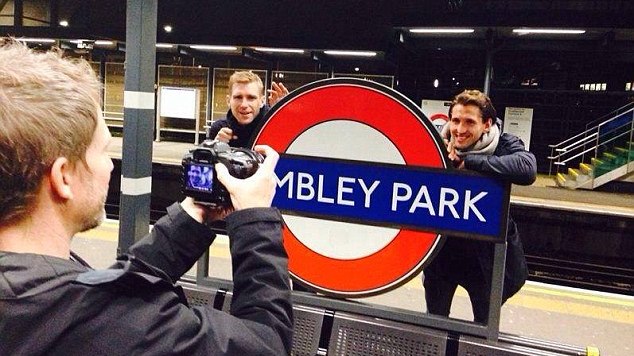 The team got on at Embankment and travelled five stops to Baker Street where "with praiseworthy efficiency, a Metropolitan Line train arrived only minutes later" to whisk them to Wembley Park.
Some of the players were so impressed, they even shunned the team bus to take the Tube back to their hotel again after the training session. However, even before then, photos had started turning up on Twitter from star-struck fans.
On Sunday, Arsenal defender Per Mertesacker revealed that he had shown one of his team mates the basics when he took goalkeeper Rene Adler underground. He wrote on his Facebook page:
"Teaching my friend and teammate Rene Adler how to use the London Tube. Now guess where we are heading to ... I will reveal it with another picture once we arrive."
To make sure they didn't get lost, they even had a note of paper with directions to Wembley on.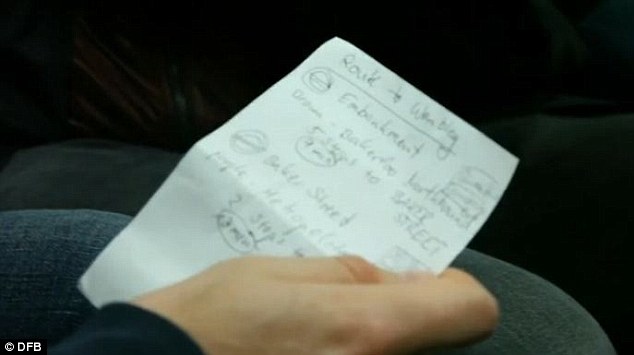 Mertesacker's directions for the 'Road to Wembley'
Who said footballers are all prima-donnas who refuse to leave their life of luxury eh?
Share with friends