How to Choose the Right Place to Live At University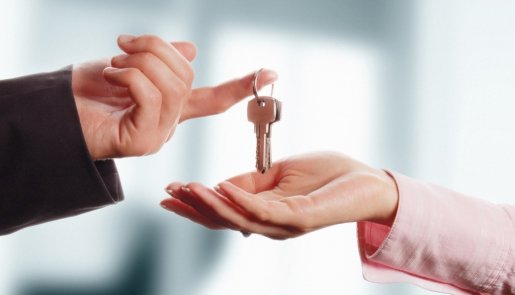 Apart from figuring out finances, worrying about fitting in and stopping your mum from buying all the unnecessary kitchen utensils under the sun, finding the right place to live while at university can be an equally confusing and daunting task. There are a couple of different options available but it's important to consider them early and arrange them as soon as possible in order to get your first pick. Here are four of the main types and some key details that will help you to choose which place is right for you.
1. University Student Halls
One of the most popular choices for many students, university halls offer a great transition from home to independent living. All the costs of bills, internet and sometimes food if you choose the catered option, are included in a complete fee each term. However you'll still have to do your own laundry, wash your dishes and look after your room. Some rooms are en-suite, but many include shared bathrooms. It can be unnerving if you're moving in with five to ten other people that you don't know, but halls are a great way to make friends quickly and settle into your university together as everyone is in the same boat and you're likely to be quite close to campus.
2. Private Student Halls
There are many new purpose-build private accommodation halls for students moving to university and although these are often more expensive than the rooms that your university might provide, they're also more likely to be better maintained, roomier and include more extra perks and facilities. Some companies have complexes with leisure areas and gyms and studio rooms furnished with great fittings so you can have a more all-inclusive experience. Just make sure that you're happy with what you're getting for your money and apply for places early as they can be in demand, especially with international students.
3. Living At Home
While it's not the most appealing choice for many students, if your parents live near enough to your university then it could be the wisest option to stay at home. Not only will you get the comforts of food, warmth and familiarity, but depending on your home environment it can often be easier to concentrate on your studies at home rather than deal with the noise and crazy nightlife of student halls. The cons are mainly the element of freedom and the skills of fending for yourself that you can only learn through experience, but students often balance the two by living out in first year to make friends and give student life a go then move back home in second or third year to focus on their grades and assignments.
4. Private Accommodation
For more mature or just plain adventurous students, you can always check out private rented accommodation and go for a house share in first year. You will learn a lot about managing your living costs and all of the mundane yet important chores that need to be fitted into your routine. However, living out can be stressful if you're not particularly fond of your housemates so be sure to get plenty of advice and support if you decide to make the big step straight away.
Don't worry yourself too much at once about arranging all the things for moving to study at university, but it's best to make a list and tackle one thing at a time to keep on top of things.
Share with friends