Life at the University of East London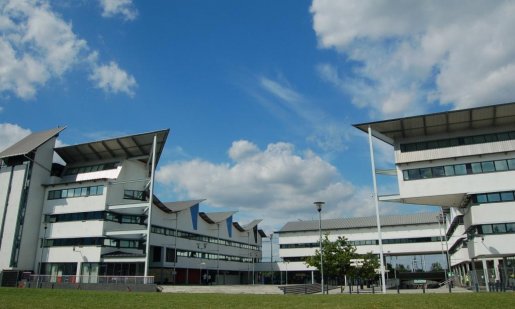 French student Manuela Constantini is one of the newest members of the ForeignStudents.com writing team. Here she gives a view of her life studying for a degree in Communication Studies at the University of East London.
"I have been observing and analyzing people from my university since last September when I first moved in. It was love at first sight as I was simply amazed by the view from my kitchen window, as I could see the planes taking off and landing from a distance. Planes from London City airport and the DLR did not sound so noisy back then. Maybe I was way too excited to learn in a new environment, explore the city and make new friends.
I moved in to university halls mainly because it was close to my gym, and close to the uni library open 24/7. Other than that, it is in the middle of nowhere, and the simple thought of going food shopping or central is painful. Food shopping is not even a necessity when I compare French food to English food. I don't get the beans on toast concept? No offence. Oh and please do not assume that French food revolves around frog legs and snails. Although my world revolves around French baguettes and pastries.
Lately everyone has been enjoying the sun, or enjoying their times in the library due to deadlines. Oops. Starbucks, Costa and Asda are making a fortune as students picnic on the green grass whilst getting bad sunburns after having spent their afternoon sunbathing. I am not going to lie, I love this weather. It reminds me of my good old sunny French Riviera. We have switched from coats to t-shirts, and from hot chocolate to cold iced drinks. Summer is coming soon and students are celebrating.
I am returning home soon, but I cannot wait for next year, which will be my final year with a lovely 8000-word dissertation to write. I haven't fully explored the city yet, and to be honest we don't have Nandos or Costa where I live- jokes. In fact, this experience abroad has made me realize how much I appreciate the little things such as family gatherings, French food and the sun. I believe that you need to get away for a while to appreciate what you already have.
This is such a good opportunity to discover a new environment and learn about a new culture. You will enjoy being a tourist with your digital camera in the city, visiting places thousands of times but the weather makes it look different every time. You will also enjoy learning in a university where everyone speaks English when no one is actually English. If I had to take my chance to study here again, I would do it again. No regrets, this is pure fun and discovery."
Read more posts by Manuela here.
Share with friends