London 2012 In Numbers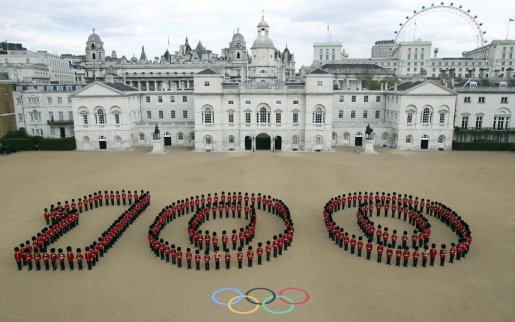 With the London 2012 Olympics now just a fond memory, we look at the numbers of the Games. Medals, athletes, visitors- there are some amazing facts and figures that came out of London 2012. Here are some of the best:
962 medals were given out in total, and these were split between 85 different countries.
Team GB won 65 medals in 16 different sports, including 29 golds- their best total since 1908.
The US also set records with their tally of 46 golds. It was their best ever performance at an overseas Olympic Games and was enough to put them top of the medal table.
There were 27 world records and 117 Olympic records set. There were seven fewer world records than were set at Beijing 2008.
US swimmer Michael Phelps won more medals than anyone at London 2012, taking home six in total (four golds and two silvers). There were four athletes who claimed five medals each, all of them also swimmers.
Phelps also became the most decorated Olympian ever during the course of the Games, increasing his career total to an amazing 22 medals.
In comparison, cyclist Sir Chris Hoy became Britain's most successful Olympian ever, adding two more golds to take his total to six.
Jamaica won 12 medals in total- all of them in athletics.
4 billion people around the world watched London 2012 on TV.
8.8 million tickets for live events were sold
Around 200,000 people have been leaving through London airports every single day this week.
The private security firm G4S donated £2.5million to the armed forced after soldiers had to stand in to fill the places of absent staff.
London 2012 in Lego
For an alternative round-up of the London 2012 Olympics, check out the brilliant video below.
Share with friends