London: Encyclopedia and History Manual All in One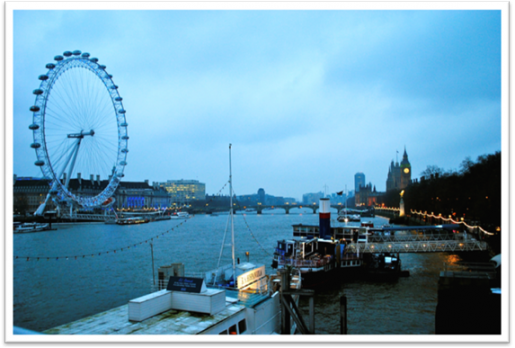 I am not going to lie, sometimes I feel homesick even if I am not so far away from where I came from. And when I do feel homesick, I ring my mum; I mean it is only a two-hour flight. I miss the sun, the essence of citrus fruits and nature that floats in the air. I miss French bread too. But London, London... I can't even find the right words to describe this city.
London is more of a visual, artistic city. It is a multicultural city where many languages are mixed up. I rarely hear English, in fact I hear French everywhere I go. And whenever I go out somewhere people always tell me that I am the first French person they've ever met in London. Now that's impossible! Cultures have taken over the city and meander in the famous branded stores, the most popular streets, the coffee shops, pubs and clubs. International people have even taken over the gym I go to. The only language that we have in common is English. Oh, and the graffiti too!
London is amazing- I came here to improve my English speaking and writing skills, but to be honest, I have learned about many other cultures, and I now know a few words in several languages. London is an encyclopedia and a history manual all in one.
I like visiting the City, as it is a mix of modern and traditional architecture. I don't smell the Mediterranean Sea anymore, but only the Thames. I've been everywhere from museums to traditional pubs and posh clubs. I try to go everywhere I can or just everywhere my Oyster can take me. Homesickness can't take me away from London; this is where I live now and I am here to stay. Try to find a different city in the world where you can have a full English breakfast, a Nandos, and a Cadbury McFlurry - the limited edition.
London is the right place to study if you wish to learn more about both the city, and the coursework you are interested in. I can't advise any particular university, as frankly mine is too far away from central. The only sure thing is that London is nothing like you can imagine. It is in Europe, but it seems to be a different planet. If English people try to prove otherwise and complain about the grey weather and how pale they are, I'd say they are right about the weather and the importance of sunbeds here, but the city is definitely worth seeing.
Manuela Constantini is a French student currently studying for a degree in Communication Studies at the University of East London.
Share with friends