London Met's International Students Allowed to Study…For Now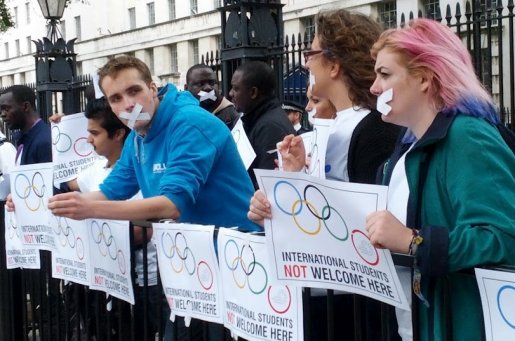 Friday saw the latest twist in the saga surrounding London Metropolitan University's international students, as the High Court ruled that its students with full immigration status can continue their studies at the institution.
Less than a month ago, the UK Border Agency stripped the university of its right to act as a visa sponsor for non-EU students. This not only meant that London Met could no longer recruit new international students, but also that the existing students (around 2,000 of them) due to return to their studies this week had to find a different institution.
However, after the university strongly denied any wrongdoing and outcry from prominent figures in British higher education, the High Court has given permission to London Met to challenge the decision. It also ruled that whilst the process of appeal was taking place, new and existing international students who had already been granted visas could begin the new academic year at the university.
The Interests of the Students
At the hearing, London Met's lawyer Richard Gordon argued that it "came down to fairness" and that the UKBA's decision was unlawful. Whilst not totally convinced by this, the judge did rule that the university could make a legal challenge through a judicial review.
A statement from UKBA followed, explaining:
"UKBA agreed to allow existing genuine students to continue studying at the university until their course has ended or the end of the academic year, whichever is sooner, as long as they meet the right standards. But students who are here illegally and do not meet our immigration criteria will not be allowed to stay".
The move was welcomed by a number of higher education organisations. President of Universities UK Professor Eric Thomas said:
"This decision should allow some students to be able to finish their courses prior to the main legal proceedings, which is good news...We must remind ourselves of our duties to international students and ensure that, in future, legitimate individuals who have come to the UK in good faith are not forced to suffer the distress and uncertainty endured by many in recent weeks."
Uncertain Future
However, with this still just a temporary measure, students still face an uncertain future. It is very possible that many of the students will face exactly the same problems this time next year if the university's appeal is unsuccessful. What's more, studying at an institution with such a legal problem hanging over it is far from ideal. London Met's reputation has already been badly damaged by the ban, and many students now face the new concern of the quality of their qualifications from the university.
One thing that is certain is that this case is far from over. Expect it to run and run over the coming year, and more likely than not, to get messier and more complicated. We'll keep you up to date on all the latest on this issue so make sure you join us on Facebook and regularly check back on the blog.
Share with friends