That London Oddness – and How to See it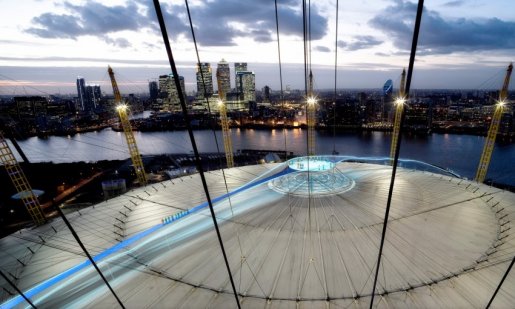 You've seen Mary Poppins gliding through its skies, while cock-er-nee cab drivers bellow, "Ah don't go sath of tha riva" and gents in bowler hats cradle bulldogs like small children. Big Ben bellicosely booms as Buckingham Palace parades the Queen's Guards and David Cameron prowls the streets like a Prime Ministerial madman.
London - the city where everything is happening. But sometimes, through the madding crowd of Union Jack memorabilia and tourist trap tat, finding something to suit your tastes can feel daunting.
That's why we've put together this list of the London less travelled. So, strap yourselves in, drop your car off at the Gatwick meet and greet and ride on through to these oddities.
Time for War!
Whether you're a pacifist or a warmongering nut job, there's no doubting the seismic impact that the Second World War had on the history of civilisation. And what better way to feel what it must have been like than to stand in the very room Winston Churchill used to strategize in.
Opposite the Churchill Museum, the War Rooms were the focus of Allied efforts to repel the Nazis. If you're a history buff, you'll be fascinated - bar a few scribblings on Churchill's legacy, the rooms have been authentically preserved.
Elevate Towards High Culture
The Hackney Wick area of London has been teeming with great artists over the years, and now they have a place to congregate. Sadly not a literal gallery of elevators, the Elevator Gallery is one of the most interesting contemporary gallery spaces in the capital. Housed in the attic of a disused chocolate factory, Elevator really is one of the city's hidden gems.
A Tour that Gives a Crap
Have you ever wondered how the sewers of London work? What type of porcelain potties famed kings and queens perched themselves on? Where the most famous poopers are in the entire city?
Then you're in luck - every Tuesday, Thursday and Saturday at Waterloo Station, Loo Tours are available for all enthusiastic excretors. Toilet humour abounds and plenty of bodily function facts, you'll know all you ever want to about toilets in London.
Top of the Tower
Walking up to the top of the Tower of London is one thing, but just imagine climbing your way to a great view. Well, the O2 Arena (formerly the Millennium Dome) is now allowing people to climb to the peak of the arena and enjoy the sights from a new perspective.
It's not one for those with vertigo but, if you've got the stomach for it, a rope and some safety gear are all you'll need for a unique sight. And once you've climbed down from your perch, why not visit the O2 Arena proper for some of the biggest acts in the country?
Share with friends