A Love Letter to London...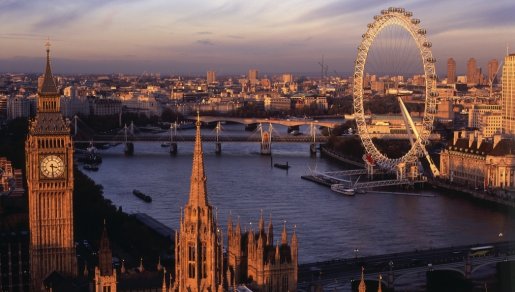 Angelique is originally from the Seychelles and has recently finished as a Law student at the University of London. Here she looks at the joy of studying in London.
"Dearest London,

"And yet, by heaven, I think my love as rare
As any belied with false compare."
"My mistress' eyes are nothing like the sun"
Sonnet 130, William Shakespeare

Leaving you has not been easy. I think of you every now and then and all the memories we hold. Three years and you have taught me a lot. How to live on a student budget in one of the most expensive cities in the world. How to pick the right people to trust. How to be strong and choose the library over the 'bright lights'. You have often caused me distress with suspended tube lines, masses of people during rush hour and losing my shoe on the railway track. I would like to think it was all tough love and now wherever I go I'll be able to survive.

Nonetheless, I still love you and you have contributed to who I am today. You are undeniably a lively city and full of possibilities. There is no boring day in London no matter your age. Our memories of the theatre productions in the West End, the Christmas markets, the live concerts at the O2, food and friends from all over the world, are stories I live to tell my loved ones.

I know you so well! I am now giving away my 2-4-1 vouchers to your main attractions. I have visited them all, although I do wish we could do it all over again. Today I look back at the young island girl three years ago treading into the unknown. Today I am part-island, part-city. I have learned to walk as fast as a Londoner (in 2009 I was possibly the slowest walking person in the city) and have mastered the transport system. I am now always ready to pack my bags and visit a foreign country on the premise that I live in London- I can handle any other city.

And no matter what people say I have always felt safe, even in the parts with a reputation. I know this is not the end, even though you will no longer be my home."
Anyone reading this should know. London has a way of capturing your heart. Sometimes you suffer from a love-hate relationship with London. Sometimes you'll miss the greenery and how quiet the countryside is. I often went for trips out of London so I would not lose my sanity with all the rush.
If you are a new student starting your studies in the City, enjoy it! I shall perpetuate the myth that your university years are the best years of your life; minus studying and sitting exams, they really are. Those leaving the city, whether to head back home or away from London, we must simply accept that all good things come to an end.
You can read all Angelique's old posts here.
Share with friends