Official University Comparison Website Launched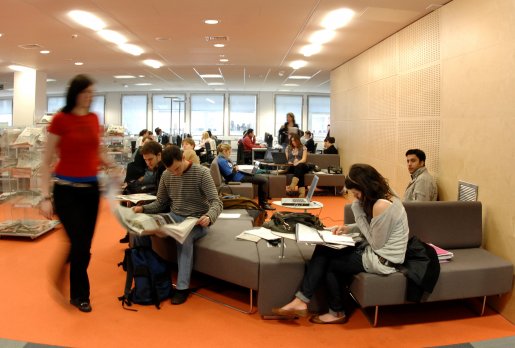 A new tool for students looking to study at British universities was unveiled today, which provides all the vital information needed. The government backed website Unistats has details on every single one of the 31,000 higher education courses in the UK, including how much they will cost, the teaching hours involved and the likely salary graduates will earn.
The website is the latest attempt to promote British universities and help students decipher all the recent changes to tuition fees. This year university applications were down for the first time in years, as the higher tuition fees came in to play. The government hopes that the comprehensive and easily understandable information will encourage those prospective students who have been put off by the confusion of the last year or so. The thinking is, if you are going to be paying £9,000 a year for a course, you want to know exactly what you're getting before you apply.
The Higher Education Funding Council has provided the information for every course in the UK, helping future students find:
- Tuition fees
- Accommodation costs
- Teaching hours and how the course is assessed
- Student satisfaction ratings
- How good is the students' union?
- Average salary after six months for former students
- What did former students do next - work, study or out of work?
Mixed Reception
The new site has received a mixed response from prominent figures in higher education. A statement from the Russell Group of leading universities was largely positive, saying:
"We welcome anything which makes it easier for prospective students to make choices about which university they would like to study at. But it's important to remember that all data can have its limitations and we urge students to read up on courses, go to open days and talk to careers advisers and others to find out what degree course will suit them."
However, comparatively, the general secretary for the University and College Union, Sally Hunt, questioned the motives behind such a scheme, suggesting that it is simply the latest way in which the government are "trying to justify the massively increased cost of degrees". She went on to emphasize that "students need proper support, not gimmicks".
Share with friends