Pensioner Destroys Spanish Fresco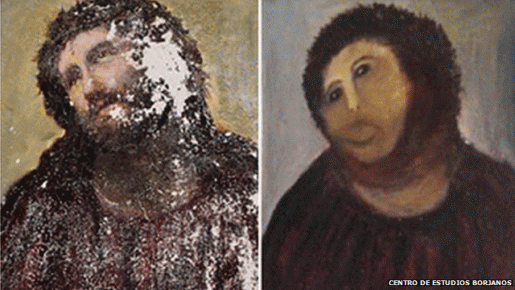 A pensioner's restoration of a fresco that has adorned the wall of a Spanish church for more than a century has become an internet sensation. The famous painting of Jesus Christ by artist Elias Garcia Martinez had been deteriorating for years until 81-year-old Cecilia Gimenez decided to do something about it.
The results can be seen above. On the left is the original, whilst on the right is the hilarious attempted restoration. The new version has swept the internet, with people likening it to anything from a bear to Chewbacca from Star Wars. Indeed, even the BBC correspondent Christian Fraser described how it "resembles a crayon sketch of a very hairy monkey in an ill-fitting tunic".
After starting her masterpiece, the elderly woman soon realised she was a little out of her depth and contacted her city councillor in charge of cultural affairs. Luckily he was sympathetic to her attempts:
"I think she had good intentions. Next week she will meet with a repairer and explain what kind of materials she used. If we can't fix it, we will probably cover the wall with a photo of the painting."
Since appearing on British news sites, a number of famous paintings have been given the same treatment. What do you think of these? An improvement?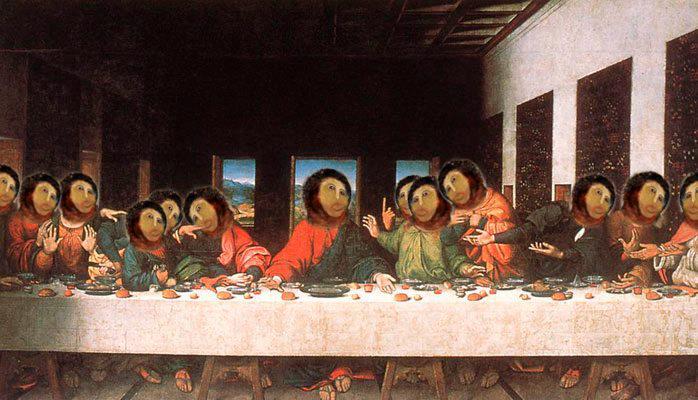 Leonardo Da Vinci's 'The Last Supper'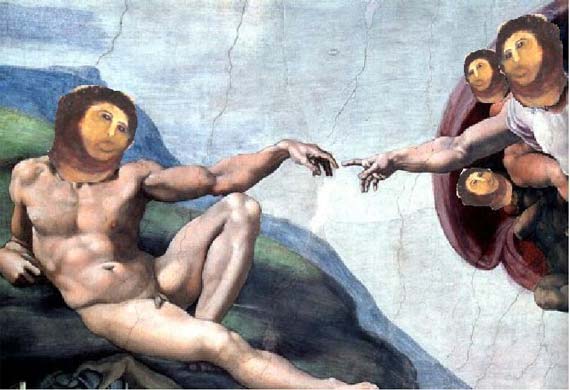 Michelangelo's 'Creation of Adam'
Share with friends