Protests Over Stranded London Met International Students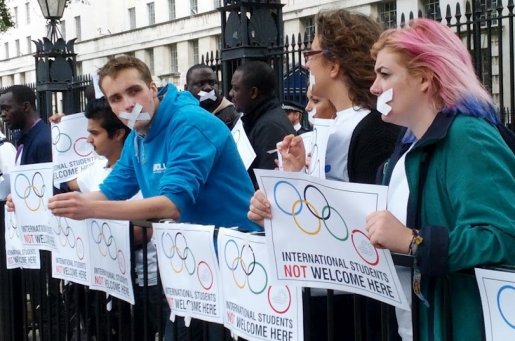 A protest is building outside Downing Street this afternoon as students and NUS members gathered to show their anger over the treatment of London Metropolitan University's international students.
Thousands of non-EU students have been left stranded after finding out today that London Met has lost its license to admit international students. The judgement from the UK Border Agency leaves 2,600 students with no university to attend when the new term starts in less than a month and with visas that will run out in just 60 days.
The university's international students find themselves in an impossible situation. Existing students returning for their second or third years, as well as new students arriving for their first year, now face a desperate scramble to try and find a place at a different university.
"Serious, systematic failure"
The whole process started when London Met was first warned earlier in the year about their treatment of international students and abuses of the student visa system. They then had their status as a 'highly trusted sponsor' suspended by UKBA over a month ago.
However, it has taken until today for it to be confirmed that their license has been totally revoked. This basically means that London Met is no longer considered a trustworthy institution to study at in order to gain a student visa, thus effectively preventing non-EU students from attending the university.
Damian Green, the UK immigration minister, explained that such a ban is only ever invoked due to a "serious, systematic failure where a university does not have the capacity to be a proper sponsor". Indeed, he went on to claim that a quarter of London Met's non-EU students were studying there without any right to remain in the UK, and many did not reach the required standard of English.
Anger Over Decision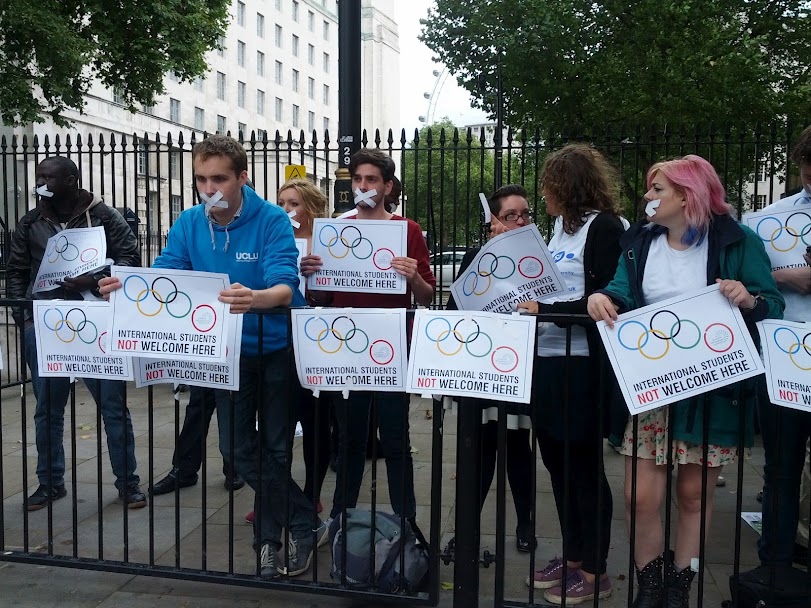 The decision has been questioned by senior figures throughout British higher education, and in particular, the timing of the judgement (less than a month before the start of a new academic year) has caused outrage. The president of Universities UK, Eric Thomas, was quick to question the benefits of revoking a university's license:
"We believe that there were alternative ways of addressing UKBA's concerns and that revocation of a university's licence should only be a decision of last resort. The UKBA's decision to revoke London Metropolitan University's licence will cause anxiety and distress to those many legitimate international students currently studying at London Metropolitan and their families."
Similarly, president of the National Union of Students (NUS), Liam Burns, said:
"It is disgusting that international students continue to be used as a political football by politicians who seem either incapable of understanding, or are simply uncaring about the impact of their decisions on individuals, universities and the UK economy. Politicians need to realise that a continued attitude of suspicion towards international students could endanger the continuation of higher education as a successful export industry."
It was members of the NUS organisation who were leading the protest at Downing Street this afternoon, joining together in a silent protest in front of the Prime Minister's residence (as you can see from our pictures above). We went down to Downing Street and spoke to some of the protestors to find out why they were there:
Help for Students
A number of different organisations have quickly moved to join forces to offer help to any international students affected by the decision. David Willetts, the UK's universities minister, announced that the Higher Education Funding Council for England and Universities UK aim to do anything they can to help. He explained:
"It is important that genuine students who are affected through no fault of their own are offered prompt advice and help, including, if necessary, with finding other institutions at which to finish their studies."
Simialrly, UKBA gave out their own advice for students who no longer have a place on a course:
"London Metropolitan University students who are already in the UK with a current, valid UK visa do not need to do anything immediately.The taskforce will work with London Metropolitan to support those affected and enable appropriately qualified genuine students to find another institution where they can continue their studies in the UK. If an existing London Metropolitan University student with a current, valid visa is on holiday outside the UK, they can return to the UK."
London Met university has set up a hotline for those affected on 020 7133 4141 and have promised to try and help find students places at other universities.
If you have been affected by this issue, get in contact with us either in the comments below, or at applications@foreignstudents.com.
Share with friends