Record Numbers of International Students Go Through 'Clearing'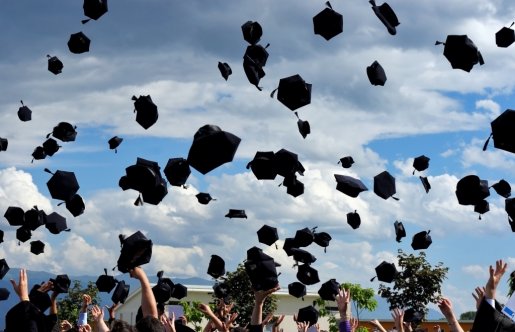 UK universities have seen a record number of non-EU students gaining places on courses through 'clearing' this year. Meanwhile, EU student clearing numbers are up on last year, but yet to reach their peak in 2011.
'Clearing' is a process in the UK for students who either didn't get any university offers or who do not get the exam results they need for their offer. Basically it is a system to get applicants without an offer to find a university course that still has spaces available. Students can find a uni clearing list to discover the courses that still have vacancies and then contact the universities directly to try and gain an offer.
Busiest Year Ever
Overall, this has been the busiest year ever for clearing, with over 430,000 students being placed on courses since UK A-level results were released just five days ago. Non-EU international students have mirrored this trend, with clearing numbers increasing by 7% compared to this time last year. Similarly, EU student clearing numbers are up 9% on 2012. You can see the numbers over the last five years in the table below released by university admissions organisation UCAS.

Clearing figures for overseas students by year (Source: UCAS)
At this stage it is hard to measure the reasons behind these increases in clearing numbers. Is it because there are more unfilled spaces on courses, or is it because there is a higher demand for places at UK universities?
For international students wanting to study in the UK, the last couple of years have been turbulent, and there are very real concerns that government changes to visa laws could discourage overseas students from coming to Britain. Similarly, the tripling of UK and EU student fees to a maximum of £9,000 per year also raised question marks.
These changes explain the drop in clearing (and overall applications) seen last year for EU students, whilst this year's 9% rise is encouraging.
Where in the UK?
UCAS have also released statistics on where in the UK overseas students have gained places through clearing. There are a few interesting differences between EU and non-EU students, as the table below shows.

Clearing figures for overseas students by country of institution (Source: UCAS)
As you can see, England is unsurprisingly by far the most popular UK country for overseas students. However, whilst it takes 88% of non-EU clearing students, that number falls to 'just' 76% for overseas EU student. The main reason for this is the difference in applications to Scottish universities. Scotland accounts for just 8% of non-EU students, but for EU students this increases to almost 18%.
This massive difference can be explained by the fact that non-UK EU students pay no fees at Scottish universities, whilst international students have to pay fees to a similar level as in England. Just using this simple example, it shows the power and importance of tuition fees when students come to making a decision on where to study.
Share with friends