The Runner Who Finished his Race With a Broken Leg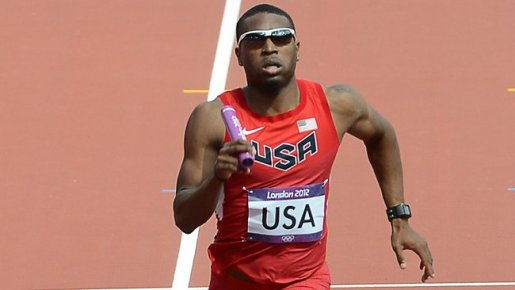 Whilst Usain Bolt was getting all the plaudits last night after his second gold medal of the Olympics, perhaps there was a runner more deserving of credit who ran earlier in the day.
Manteo Mitchell from the United Sates was half way though his leg of the men's 4x400m relay heats when he felt a snap in his leg. As Mitchell himself explains:
"As soon as I took the first step past the 200m mark, I felt it break. I heard it. I even put out a little war cry but the crowd was so loud you couldn't hear it. I wanted to just lie down. It felt like somebody literally just snapped my leg in half."
However, instead of pulling up injured and not finishing the race (something I don't think anyone could have blamed him for), he decided to carry on:
"I didn't want to let the three guys or the team down, so I just ran on it. It hurt so bad. I'm pretty amazed that I still split close to 45 seconds on a broken leg."
So, not only did Mitchell finish his lap, he finished it in a quick time, and amazingly the US went on to qualify for the final as the second fastest team at London 2012. An x-ray after the race revealed that he had indeed broken the fibula bone in his left leg.
The US team will now be hoping that Mitchell's courage and determination will inspire them to gold in the final today in an event they have never lost.
Share with friends