Newtown Tragedy Reveals Social Media Solidarity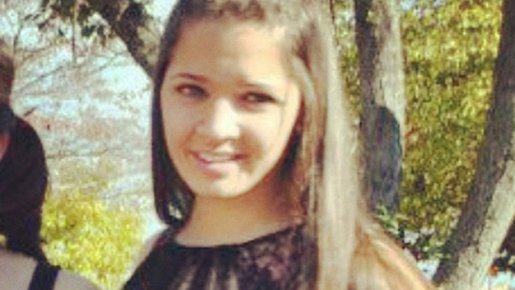 As the world mourns those who died on one of the darkest days in recent American history, the cruel shooting at Sandy Hook Elementary has again shown how social media channels can build cohesion in times of difficulty.
Reports are starting to detail the full extent of the damage from last Friday's school shooting in Newtown in Connecticut, the actions of Adam Lanza have sent a tremor across America and around the globe.
Described as a 'troubled son', Lanza took the life of over a dozen young children, the shooter's senseless lack of mercy has caused citizens to take to the Internet to voice their indignation towards such a horrific tragedy.
Twitter saw a spike in related tweets on Friday, hashtags such as #prayersforNewtown and #schoolshooting appeared as well as an array of Instagram images of teens sharing posts depicting their solidarity visually and through messages of support.

Vicki Soto A Hero Immortalised
The photo and accompanying story of one of Friday's victims Vicki Soto (pictured above) spread to the top of a whole host of feeds at the weekend, the 27 year old teacher is pictured with a radiant smile alongside a description of how she ultimately sacrificed her own life in order to protect her pupils from the gunman.
A friend of the deceased posted the picture on tumblr along with a description of her heroism, in a few hours it had be shared thousands of times with likes now being tallied in their millions.
This was an incredible illustration of how quickly a news item can be viewed by the masses when the medium propelling it is social media, especially during puzzling events when people often ask the question - "Why?" A poigant image and a human interest story gives depth and perspective, as online communities build cohesion behind a common cause.
A Double Edged Sword
Many of the digital networks we use so often, have come under fire after increasing abuse in the last few months by hoaxers, this is in the form of dissemination of false information (see hurricane Sandy & the recent Gaza conflict).
So far, there seems to be a positive wave of new media covering the Newtown story but there are reports of trolls trying to scam the good will of the general public, as well as a rather dubious comment by Morgan Freeman, another reminder why one should always think twice before 'liking' an item.
As much as I can report, Soto's story is very real and will no doubt be remembered for a long time not just by those who knew her but by millions of interconnected well wishers.
Leave your thoughts on the story below or message Afshin Rohani on Twitter - @shinshinuk

Share with friends