Stars Descend on London for 2014 BAFTAs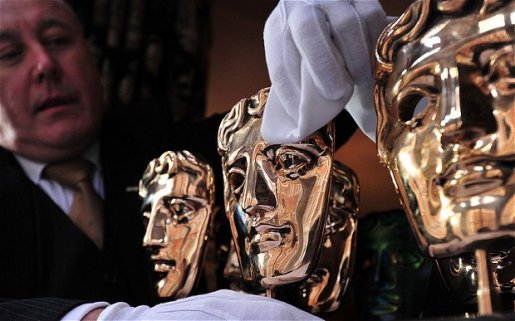 The 2014 BAFTAs took place in London on Sunday, with the usual mix of A-list celebs, surprise winners, awkward speeches and deserved recognition.
12 Years a Slave took home best film and male lead Chiwetel Ejiofor claimed best actor, and yet there was still the sense that the film was a little hard done by. In many critics' opinion (mine included) it is far and away the best piece of cinema not just of this year, but of many previous years too.
Whilst you cannot begrudge the stunning Gravity for its myriad of technical awards (visual effects, cinematography, best sound, original music), giving Alfonso Cuaron best director over Steve McQueen seemed a little odd. However, denying Michael Fassbender of best supporting actor for his terrifying portrayal of a slave owner was plain wrong.
Instead, unknown actor Barkhad Abdi claimed the award for his admittedly very good debut performance in Captain Philips. Similarly, the always brilliant Jennifer Lawrence was named best supporting actress for American Hustle over her 12 Years a Slave counterpart Lupita Nyong'o.
However, one award that no one questioned is Cate Blanchett being named best actress for her role as a troubled Manhattan socialite in Woody Allen's Blue Jasmine. In her acceptance speech she paid tribute to Philip Seymour Hoffman (who she notably acted alongside in The Talented Mr. Ripley), saying "Phil, buddy, this is for you, you bastard. I hope you're proud".
As honorary president of BAFTA, Prince William gave Helen Mirren the Fellowship award to honour her 50-year career.
Overall, Gravity took home six awards, American Hustle three, and 12 Years a Slave and The Great Gatsby two each. Whilst the other three were enjoyable enough, none had the impact, depth or importance of 12 Years a Slave, and we're certainly hoping Steve McQueen's epic gets more of what it deserves at the upcoming Oscars.
Hollywood in London
The red carpet seemed even thicker with Hollywood stars than normal, boasting Brad Pitt & Angelina Jolie, Leonardo DiCaprio, Uma Thurman, Maggie Gyllenhaal, Amy Adams and Martin Scorsese to name just a few.
As is the norm nowadays, Stephen Fry presented the ceremony with his usual mix of intellectual wit and awkward mischief making with members of the audience. The awards were opened by Tinie Tempah and Laura Mvula, with the former even getting a high five from Prince William during the performance.
As the hype builds up towards the Oscars on 2nd March we will be bringing you lots more content, including reviews of all the nominated films.
Share with friends