Struggling Not to Go Broke in London…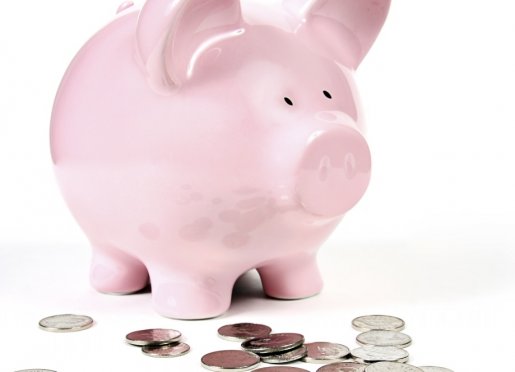 Angelique is originally from the Seychelles and has recently finished studying Law at the University of London. Here she goes through the problem all students face in London- MONEY:
Struggling not to go broke in London? This is definitely for you!
London is known for being one of the most expensive cities in the world. Many students travel miles away from their homes to study in London only to be faced with this crisis:
"I AM BROKE!"
Travel & Rent:

There is a choice to be made when it comes to accommodation and transport. The further away you live from Central London, the cheaper the accommodation is, whilst housing nearer to Centre Point at Tottenham Court Road sends the rent through the roof.
At the same time, if one does decide to move to Zone 4 of Greater London, they are faced with heftier transport fares if they are travelling into Zone 1. If you are one who enjoys the scenic bus journeys through London then this is definitely the cheapest way to get around the city. Otherwise, if the tube is a necessity, then the most convenient thing is to get a day pass rather than topping up your Oyster Card on a 'pay as you go' basis.
This is for the occasional journey into Central London. However, if you are a daily traveller into Central London, getting a monthly pass on your Oyster gives you unlimited travel on buses, the Underground and Overground trains. This may be the cheaper and more convenient way to travel. Also, make sure you get your 18+ Oyster- it really is a money-saver.
Shopping:

Stay away from temptation! The store windows at Oxford Circus are intentionally designed to lure you through their doors. Do not fall for it. If you find that you are someone who CANNOT just window shop, if a journey to Westfield or Oxford Street can be avoided then it should be avoided. Students who have just arrived in the UK and are not accustomed to the weather will have to buy winter gear but that should be where it stops. Besides, with the promise of Boxing Day sales around the corner there is reason to rein back the desire to stroll into Westfield.
Eating Out: Students find eating out in groups a great way to get to know each other in a social atmosphere, and indeed it is. However, it can prove very expensive if it becomes a habit. It is all about choosing the right place to eat (2 for 1 offers and student discounts) and how often you choose to engage in this. Alternatively, keep eating out for special occasions and instead stock up in bulk at home. Shopping in bulk proves cheaper in the long run.
Nights Out: After dinner is it likely that a night out on the town ensues. London's nightlife this year has been named the city where you are likely to spend the most money in one evening. Here are a few hints:. The bus operates 24 hours a day so there is never a good excuse to pay for a cab (unless you have two heavy suitcases with you). There are also clubs which are free if your name is on the guest list or you arrive at a specific time.
Once you start saving by catching the 4.24 a.m. bus and keeping a safe distance from Oxford Circus, that quizzical feeling you get when you wonder why there is no money in your bank account but you have nothing to show for it will disappear. Instead the pounds you have saved you can use to buy something that you will cherish or enjoy. I am a fan of 'experiences' so after depriving myself of that comfy cab ride home, I buy theatre tickets to the Lion King and *sigh* it was all worth it!
To read more posts from Angelique click here.

Share with friends