Visas and Queue Jumping: International Students Hit the Headlines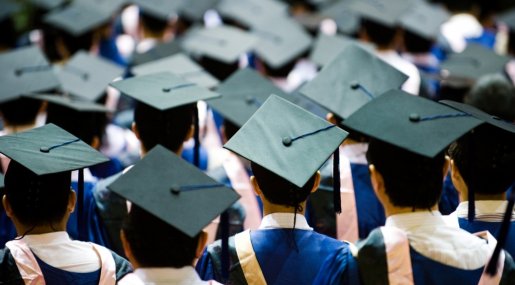 International students have been headline news in the British media almost every day this week. The week began with an exposé by The Daily Telegraph newspaper which unveiled that foreign students are being accepted with lower grades than British students at some universities. After the backlash to this there was a plea from a government minister for overseas students to study in Britain, before the UK Border Agency insisted that the recent visa changes will not affect genuine students.
Foreign Students 'Jump the Queue'
On Tuesday one of Britain's biggest papers, The Daily Telegraph, released a front page article revealing that some UK universities have been accepting international students ahead of Home students with better grades. An undercover reporter went to an official agent in Beijing with a fictitious Chinese student with three C grades in their A-levels. The agent, who works with more than 20 British universities, offered the student a place at both Cardiff and Sussex universities, where students would usually require grades of at least two A's and a B. With this evidence, British universities were accused of filling places with international students over British students because they are more profitable due to their higher tuition fees.
However, a number of high profile figures and institutions have been quick to deny such allegations and have leapt to the defence of international students. Firstly, both Sussex and Cardiff have come out and refuted they give any preference to overseas students. Equally, Nicola Dandridge, chief executive of Universities UK (a higher education body), leapt to their defence:
"International students do not, and cannot, displace home student places. UK student places are capped by government. Recruitment of international students operates entirely outside these domestic limits."
Universities Minister David Willetts echoed these ideas and praised the impact that foreign students have on the UK, arguing:
"International students have been a useful source of income for universities but the benefits are not just financial. They give campuses a window to the world and that benefits all students."
With the argument still ongoing, this issue is likely to remain in the public eye for the coming months and you should expect more 'revelations' to be discovered
Britain's Charm Offensive
This negative press making such big news, coupled with the recent visa changes has forced British higher education to go on a 'charm offensive' to encourage foreign students to study here. Home Office minister Damian Green led this during the week, even going as far as to say: "Please come, we have got some of the world's best universities".
Although he argued that the visa changes would not prevent genuine students from studying in the UK, he admitted that there is the perception that Britain is turning its back on international students. He described how the government is working hard to change this, saying:
"If the thought is out there that we have changed the system to make it more unfriendly, then reversing that perception is important and difficult but very, very essential. I think the sensible thing to do is to let the system bed down while we relentlessly go round the world saying the brightest students and the best are as welcome as ever to Britain."
To back this up, the South Asia regional director of the UK Border Agency Thomas Greig added "we haven't made significant changes when it comes to students applying to UK universities. We have placed further restrictions on students applying to private colleges because of incidence of fraud".
With immigration, visa changes and tuition fees all so high on the agenda in Britain at the moment, international students are at the centre of it all. The higher education system in the UK is rapidly changing and students from overseas are being questioned and defended in equal measure. We will keep you up to date with all the latest developments right here.
Share with friends