What Exactly is the Harlem Shake?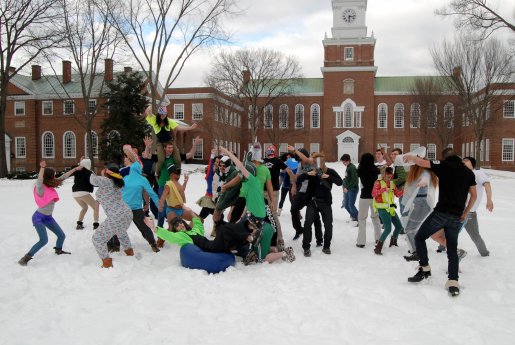 You cannot have gone through February without hearing about or seeing a Harlem Shake video. The phrase Harlem Shake has been everywhere over the last few weeks- TV, newspapers and of course all over the internet. But what exactly is it?
The name was first coined back in the 1980's when a new dance came out of Harlem in New York. As the dance became more and more popular, it was referenced by a number of different hip hop artists and songs in the early 2000's.
The current craze started to get going last year when American music produced Baauer released a song with the title 'Harlem Shake'. However, it wasn't until the beginning of February 2013 when the first recognizable Harlem Shake meme video was posted on YouTube.
Initially, a number of video bloggers uploaded versions of the song and dance, each developing the concept a little at a time. Though they were all pretty popular, the first one to go truly viral was the video below uploaded by the staff of online video production company Maker Studios. Within its first week, it was watched by more than 7.4 million people.
After this went viral, the idea took hold of the internet. According to YouTube, over 40,000 versions have been uploaded and collectively they have been viewed over 175 million times. Most of the videos don't actually include the original dance anymore, as the meme has discovered a life of its own. Harlem Shake videos follow this simple pattern:
Step 1: A single person (often wearing a mask) is shown dancing with Baauer's song playing in the background. He/she is surrounded by other people doing mundane tasks and completely ignoring him/her.
Step 2: When the bass drops in the song, the video suddenly jumps to everyone in the room dancing wildly, whilst dressed either in very little or mad clothes.
That's it. It's as simple as that. Each video lasts no longer than about 35 seconds, but it has spawned an endless array of alternative versions. We've got some of the best for you below.
Norwegian Army Harlem Shake
Underwater Harlem Shake (University of Georgia)
Northumbria University Harlem Shake
Welsh Snooker Open Harlem Shake
Why not get a Whole Concert Involved?
Firefighters Harlem Shake
Share with friends