Guide to Cyprus
Quick Facts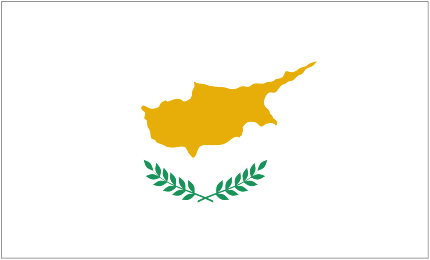 Population: 1 million
Major Language: Greek and Turkish
Currency: Euro
Calling Code: +357
Cyprus, the third largest island in the Mediterranean Sea, has never quite fit its European identity. Geographic proximity to Lebanon, Turkey and Syria long pulled Cyprus toward the East, and both Greece and Turkey have coveted control over "the island of Aphrodite." Cyprus' contested autonomy dates back to the Byzantine Empire. Constantinople's authority over Cyprus suffered upon the expansion of Islam, which brought Cyprus into the center of Arab raids. The island's tumultuous history would continue with King Richard the Lionheart's Crusades. Indeed, Cyprus became a British possession until King Richard sold it to the Knights Templar, who in turn sold it to Jerusalem. After a long period of prosperity, Cyprus once again fell to foreign control, first by Venice and later by the Ottoman Empire, Turkey and Britain.
Cyprus finally achieved independence in 1960 after years of resistance to British rule. The following period was marked by violent tensions between the Greek Cypriot majority and Turkish Cypriot minority, leading to the deployment of UN peacekeeping forces in 1964. Ten years later, a Greek Government-sponsored attempt to seize control of Cyprus provoked military intervention from Turkey. Negotiations between leaders of the two communities aimed at reuniting the divided island have been conducted in the past few years, and hopes for a unified Cyprus were strengthened when a wall that stood for decades between the Republic of Cyprus and the Green Line, the UN buffer zone, was demolished in 2008.
Capital City: Violence between the Greek and Turkish groups led to the construction of a dividing wall in Nicosia, turning it into one of the world's few divided capital cities. Lefkosia (South Nicosia), is the country's cultural heart, boasting Cyprus' most important universities as well as a variety of modern entertainment spread through the city's labyrinthine streets. Its northern sister, Lefkosa, is claimed by North Cyprus as its capital. Here you will find a contrastingly traditional Turkish culture despite recent EU funds destined to the town's renovation.
Government: Southern Cyprus is a republic, with President Demetris Christofias acting as chief of state and head of government. In Northern Cyprus, current President Dervis Eroglu serves as head of state in a democratic multi-party system.
Culture: Even though Cypriots tend to identify themselves with either Greek or Turkish traditions, there are shared values and customs that reveal a distinctively Cypriot culture. On both sides of the Green Line, the family is placed at the center of a highly patriarchal society, and the value adhered to education is apparent given the overwhelming number of Cypriots holding postgraduate degrees.
Hospitality, warmth and dramatic gestures also characterize Greek and Turkish Cypriots alike. Today, the stereotypical images of old villages in which ladies work in the fields while their husband ride donkeys have been displaced by modern forms of culture, which include thriving competitive sports, world-renowned cuisine, and internationally acclaimed popular music such as hip hop and rap.
Cypriot Media
Study in Cyprus
| | |
| --- | --- |
| | Coming Soon |