Guide to Germany
Quick Facts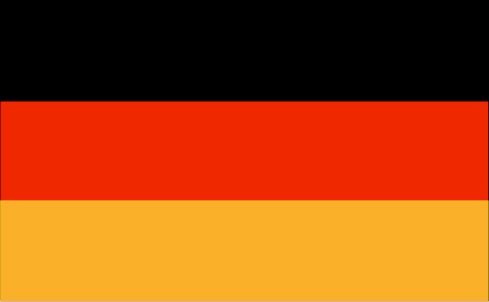 Population: 81 million
Major Language: German
Currency: Euro
Calling Code: +49
Germany has the largest population of any country and Europe, whilst it is also the continents most industrialized country. All this is despite a history rife with conflict; a fact that can be seen in its population today who have as far ranging influences as Scandinavian, Iranian and Roman.
The cliché of German efficiency is not unfounded and it took all the people's strength to recover economically and socially after two defeats in World War I and II left the country divided and crippled. The country was left split in to East and West Germany, just as its capital was split by the infamous Berlin Wall. However, with the end of the Cold War, the country was reunited and has since gone from strength to strength.
Equally, with a strong tradition in sport, music, literature and food and drink, Germany is not just about economic and industrial strength.
Capital City: Berlin is a city of contrasts, both modern and historical, tragic and prosperous, bold yet disciplined. Once the capital city of the Kingdom of Prussia, of the German Empire, of the Weimar Republic and of the Third Reich, Berlin has touched bottom and risen stronger again and again. In the 21st century, the East-West division is still apparent in the architecture on each side of the Brandenburg Gate, but all of Berlin has been unified by a wave of trendiness, tolerance and creativity that make it a magnet for young people from around the world.
Government: Germany is a federal parliamentary republic. Whereas the Chancellor heads the government, the President heads the state. The Bundestag holds legislative powers. Angela Merkel is the current Chancellor, while Christian Wulff acts as President. Both officers belong to the Christian Democratic Union party.
Culture: Come to Germany in the morning and you will accurately observe a culture of efficiency, hard work, and punctuality inherited from Prussian ancestors. At night, however, Germans party with the same diligence and vitality, filling the numerous clubs, bars and pubs until the wee hours. Famous for its beer, the country takes great pride in its alcohol production (and consumption!).
Beyond this, Germany is often known as the land of poets and thinkers, owing to its extraordinary production of some of history's most distinguished intellectuals, including Immanuel Kant, Karl Marx, and Friedrich Nietzsche. Matching this, Germany's impact on classical music over the centuries has been huge, with some of the most famous composers in history all hailing from the country, including Johann Sebastian Bach, Ludwig van Beethoven and Johannes Brahms. Similarly, Germany has been one of the most successful sporting countries of the last 100 years, having great success in football, the Olympics and motor racing to name but a few.
German Media
Study in Germany
| | |
| --- | --- |
| | Coming Soon |