7 Best Things to do for Halloween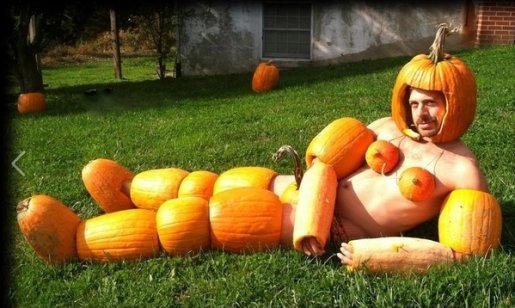 With Halloween coming up this week, we've brought together some of the best ideas around to make the spooky holiday a little different this year. From making your own costume, to spending the night in dungeons, to carving a David Cameron pumpkin(?!), have a look at the brilliant ideas from around the web below.
1) Watch a Horror Movie
One of easiest ways to get in the mood is to scare yourself with a horror film. Whether you prefer monsters, the paranormal, zombies, vampires or plain old evil humans, there will be something to scare you silly.
We have our own personal favourites you can buy or rent easily, including Carrie (see the original before the remake ruins it), the British classic The Wicker Man, the legendary monster flick An American Werewolf in London, or the tongue-in-cheek Drag Me to Hell.
2) Make Your Own Halloween Costume
Sure, you can go out and buy a Halloween costume as a sexy cat, or a skeleton and look like everyone else. OR you can make your own unique costume. Why not take inspiration from some of these beauties.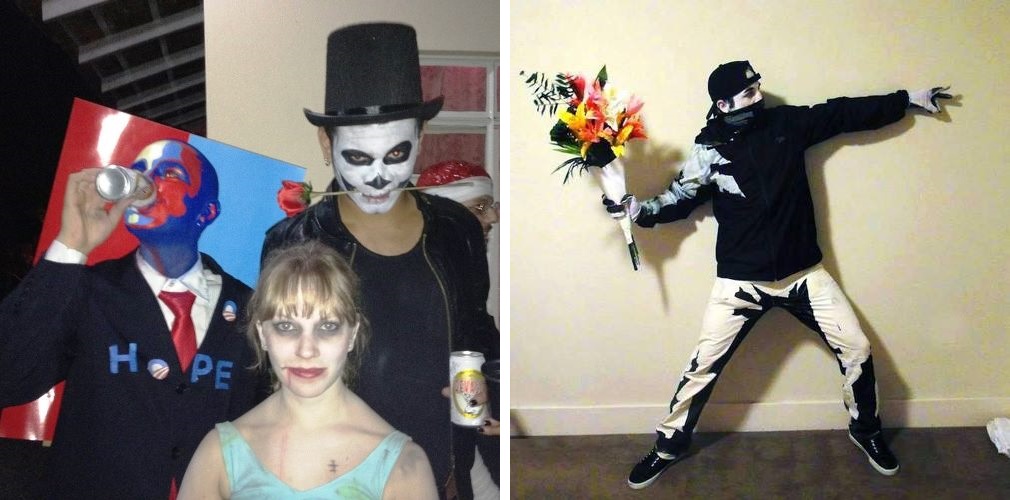 Obama's famous poster, and an amazing re-creation of a Banksy piece

For those of you who can't be bothered to go to such effort, you can buy costumes here.
3) Go on a Jack the Ripper Tour
The most infamous murderer in the history of London roamed the East End in 1888. You can follow in his footsteps on this walking tour that is as fascinating as it is scary. Hear the story of how he killed his victims as well as the history of the area.
4) Host a SPOOOOKKYY Party
Having people round to yours for a party can be the most fun thing to do at Halloween. Everyone can look ridiculous and eat & drink your 'scary' treats. You can host the perfect Halloween party in three easy steps.
Step 1) Make sure the house looks right. Some fake spider web and hundreds of candles should do the trick.
Step 2) Create some terrifying snacks. We particularly like these dumplings that look like brains (recipe here) and eyeball cake pops (recipe here). The BBC website has loads of Halloween recipes too.
Step 3) Mix some spooky cocktails. Essentially Halloween cocktails are normal cocktails with a little bit of odd decoration. Try putting a cherry in an ice cube to make them look like bleeding eyeballs, or serving a punch inside a pumpkin, or using candy floss as spider's web. Find loads of ideas here.
5) Face Phobophobia at London Bridge
Winner of the best scary attraction in the UK, Phobophobia returns for another year. The list of nightmares they boast makes for some reading- Jack the Ripper, the Pumpkin man, creepy clowns, psycho doctors, the dentist's drill(!), blood stained walls and catacombs. Plus new this year they've got a haunted Dickensian bar and Hell's Kitchen with a "cannibal chef cooking up a storm".
6) Carve an Unusual Pumpkin
Pumpkin carving is one of the great traditions of Halloween where you can show off your artistic skills. Instead of the normal generic scary face this year though, why not try something a little different? Maybe a terrifying film or celebrity? Whilst the ones below have clearly all made an effort, we don't feel they have got the idea of Halloween being scary.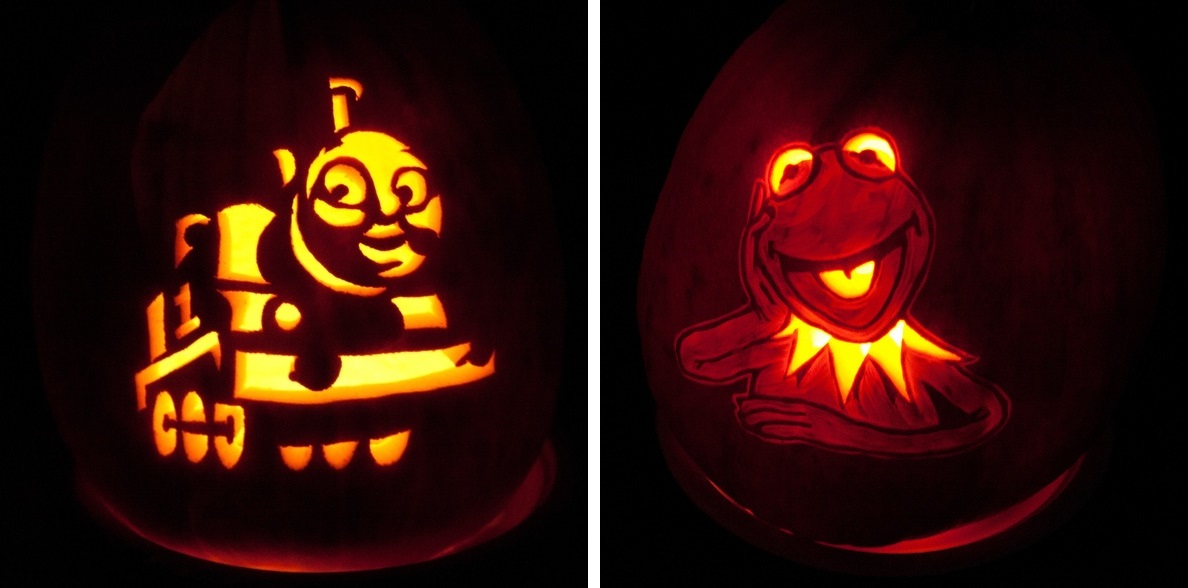 Going for the always terrifying kids programmes with Thomas the Tank Engine & Kermit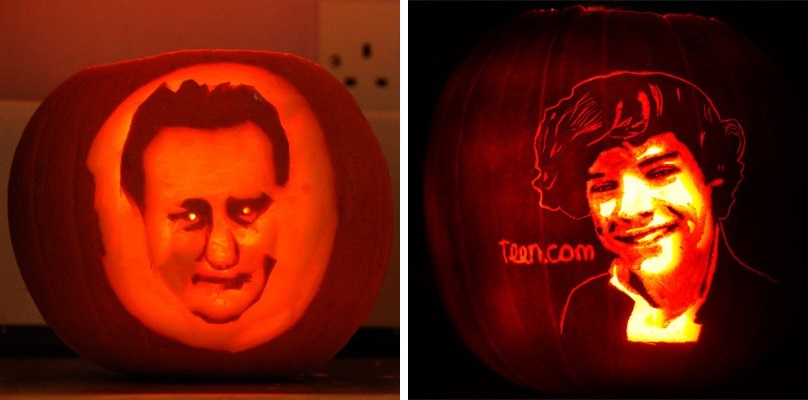 Two of the scariest public figures- PM David Cameron & Harry Styles
7) Spend the Evening at London Dungeons
The London Dungeons are opening late for Halloween, making even scarier than normal. With a full cast of 20 actors in 18 new shows along with special effects and 2 new rides this is not your normal tour. They take you through 1000 years of London's murky past.
Share with friends