Album Review: The xx - Coexist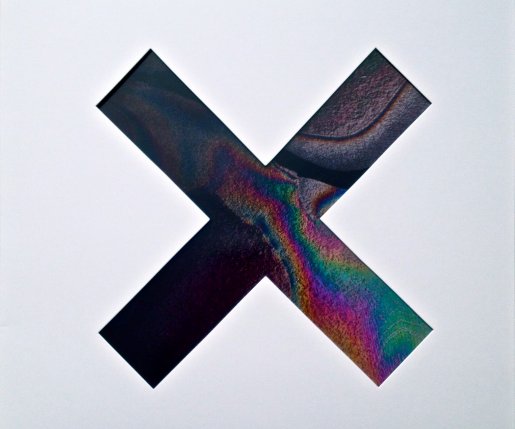 A much-awaited album was set to be released in 2012: The xx's second studio record, called 'Coexist'. It carried big expectations following their very successful debut album 'XX' (2009), which brought fresh air to the alternative music scene and influenced many artists to come (like Alt-J, whose own album review you can read here).
The band's trademark playing style is definitely minimalist: Jamie Smith & co managed with just a few instruments and simple electronic beats to create a great chill-out atmosphere in each of their old tracks, using low-tone vocals which gave the listener many reasons to keep thinking, sometimes for hours, about the lyrics and the whole meaning of the songs.
However, it seems that with 'Coexist' this approach has become a little bit excessive, and their melodies are not as interesting as they were.
Beats sometimes keep on playing for minutes without any real aim, without any really bright spark. The vocals do not provide any further interest - making it very difficult to get the messages of many songs, which remain completely hidden and leave the listener with some reasonable doubts ('Tides', 'Reunion', 'Our Song').
However, it can't be denied that some tracks are worthy. 'Sunset' finally introduces some brilliant variations, 'Chained' shows Jamie's great ability in creating beats - 'UK garage' kind-of-style dominates the rhythm of this song.
We can also find some dreamy-ambient sounds, which can be easily detected in 'Missing', but perhaps the most interesting example of the new tendency of the band is 'Swept Away', where the 2-step garage/techno beat meets their usual quiet guitar/piano lines, creating a kind of music which the band had never explored before.
What style does this album tend towards then? A mixed-one, an innovating one, probably due to the fact that minimalism in music can be worked on, but not for a long time, because being what it is ('minimalist') leads to the fact that its range of sources is not that wide.
This album is definitely more experimental than the first one, and that might be one of the reasons why the listening is not as enjoyable as it was for 'XX'. I would define this record 'suitable just for certain states of mind'.
It is not an album to fall in love with, but says quite clearly that The xx are ready for something new.
Stay tuned.
Umberto Barachetti is an Italian student currently studying at the University of Greenwich for 6 months on the ERASMUS programme away from the University of Bergamo. Read more of his posts here.
Share with friends