Attention Turns to Tennis as Wimbledon Comes to Town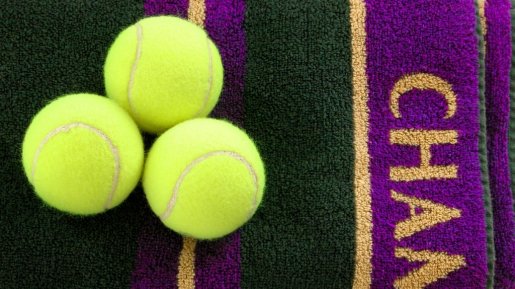 England have been knocked out of Euro 2012, yesterday was the first sunny day in weeks, and the London Olympics are still over a month away. It all adds up to make it the perfect time for Wimbledon to take centre stage. The annual tennis tournament in south-west London started yesterday, and already fans have been treated to the world's best players, some huge shocks, and even a British win.
The tournament is one of the four 'Majors' in tennis and is the oldest tennis competition in the world. For two weeks each year it becomes the focus of the sport, as crowds descend on the twenty grass courts to stuff themselves with strawberries and cream and watch some world-class tennis.
Yesterday's Drama
Yesterday saw both world number 1 Novak Djokovic and Grand Slam record holder Roger Federer successfully start their tournaments in some style. Both cruised through their matches, without dropping a set, and only losing 10 games between them. Similarly, women's number 1 Maria Sharapova came through easily in straight sets against her First Round opponent.
However, elsewhere, there were some major shocks. Five-time Wimbledon champion Venus Williams was knocked out without much of a fight, whilst men's sixth seed and Czech hope Tomas Berdych lost to an unseeded Latvian.
British Hopes
One further highlight of yesterday's play was 20-year-old British number three Heather Watson winning her first round match in the women's draw. It may not sound like much, but it was by far the biggest win of her career and amazingly it was the first time a British woman has won on Centre Court since 1985. Overcome with emotion, after the match she revealed:
"This is my first singles win at Wimbledon, including juniors, so I'm so pleased. I was lost in the moment, the crowd was amazing and I had the adrenaline going. I was having fun."
However, there was a second bright spot for British tennis yesterday, as 18-year-old Oliver Golding forced a far more experienced opponent all the way in his very first match in the Wimbledon men's draw. Though he eventually lost, he won the first set and forced the Russian Igor Andreev to tie breaks in both the second and third sets.
Whilst both of these were encouraging, there is only one real British hope for the tournament- Andy Murray. The world number 4 has never won a major tournament before, but regularly reaches the semi finals and has been runner-up on three separate occasions. His problem however is not his own game, but the fact that three of the greatest players the sport has ever seen stand in his way every tournament. Between them, Djokovic, Nadal and Federer have won 31 of the last 34 Major tournaments and will all provide incredibly tough competition for Murray at Wimbledon.
Despite the lack of British hopes and the busy summer of sport this year, Brits still love Wimbledon and you can expect both football and the Olympics to take a back seat for the next fortnight as tennis fever takes over.
Share with friends