Cannes 2013 Preview: Gatsby & World Cinema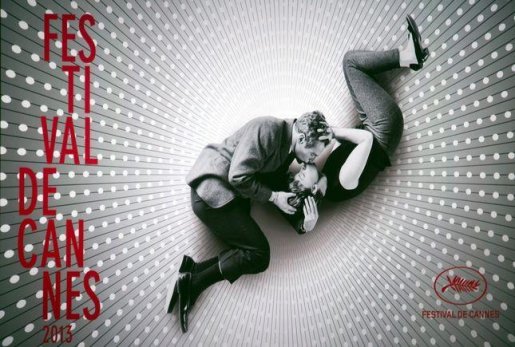 Each year our guest film correspondent Séamas McSwiney sends us special reports from the Cannes film festival. With decades of experience in film journalism, and work published in some top international publications, here he previews Cannes 2013:
Because it is Cannes, the stars will come out in broad daylight early on Wednesday evening. They will climb the red-carpeted steps of the Festival Palace to the firefly photo flashes and cries of Leonardo! Carey! Steven! Nicole! ...
The opening film is the 4th adaptation of the classic American novel, The Great Gatsby, a timely revisit of themes of financial excess and decadence of the 1920s. And though you may not have the chance to share the rare oxygen of the Lumiere Theatre with the Hollywood elite, you can see Baz Luhrmann's new spectacular 3D version of Gatsby nationwide just a day or two later at a cinema near you. Luhrmann's Gatsby was ready months ago but the studio decision was to wait for Cannes and open worldwide in the same week, thus taking full advantage of the planetary press binge and this unique red carpet photo op.
Hollywood Meets World Cinema
Cannes is elitist and aristocratic, but it is also egalitarian in very important ways. In the official selection, alongside the commercial mastodons from Hollywood, are included normally unsung works of fine filmmaking, which though they might not reach quite the same level of hyper attention, do receive at least equal critical attention. Steven Spielberg is this year's jury president and among other luminaries he has Nicole Kidman at his side to make the choices.
While Los Angeles is the world capital cinema, for 12 days in May Cannes becomes the capital of World Cinema. Among the dozen or so invited categories and among the 1,000 or so films screened, there are invitations that deliberately set out to prove this. In the elite competition section, alongside the late offerings from the Coen Brothers, Stephen Soderberg and Roman Polanski are films from Chadian Mahamet-Saleh Haroun, Mexican Amat Escalante and the widely anticipated new film from the Persian Asghar Farhadi.
This time round Farhadi leaves his native Teheran and comes to Paris for Le Passé, the story of a divorce between an Iranian man and a Frenchwoman, played by Ahmad Moussa and Berenice Bejo. The latter famously appeared in The Artist, which was revealed in Cannes two years ago, winning best actor and went on to the best picture Oscar.
Get ready for a stellar two weeks.
We will be bringing regualr updates from the festival over the next fortnight.
Share with friends