Cannes 2014: Girls Just Wanna Have Film!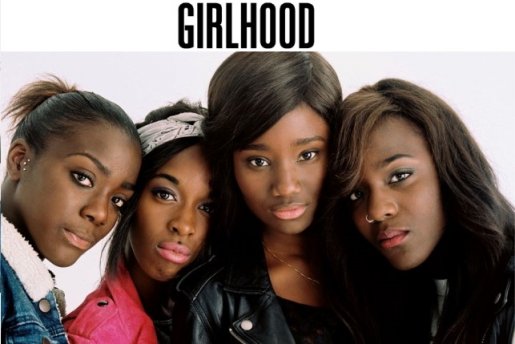 Séamas McSwiney has decades of experience in film journalism, and work published in top international publications. As our guest film correspondent he will be sending us special reports from the Cannes 2014 film festival.
'GIRLS JUST WANNA HAVE FILM! What place for women in today's film industry?' This was the catchy title of the European Audiovisual Industry's annual workshop conference at Cannes this year. The UKFilm pavilion held a similar debate a day before. And these are but two of many expressions of discontent regarding the presence and the place of women in the film industry. Such rumblings are neither new nor unjustified in the face of the statistics and tendencies.
A favourite among film feminists (of both sexes) is the one regarding the depiction of women or the famous Bechdel Test (Google it). Basically, for a film to pass this test, "it has to have at least two women in it, who talk to each other, about something besides a man." It is surprising the number of films that don't pass.
Still Cannes does its best to redress the imbalance in its own way. Thierry Fremaux (the Festival's director) insists that he favours films from women when the quality justifies it, claiming that a higher proportion of female directed films are selected than are proposed to him.
He also chose Jane Campion as president of the jury this year and many women have occupied that privilege in the past. However, Campion is also the only woman director to ever take the top prize in 67 years and she is at the forefront of the growing debate, referring to the "inherent sexism of the industry".
While far more serious issues exist around the world regarding the victimization of women, it is argued that cinema is in a unique position to project female identity through women's eyes. But how to measure and propose actions to change things?
The 'Girls Just Want to Have Film' conference presented three separate studies carried out by the Observatory itself as well as by the national French and UK film agencies. Some suggested affirmative action quotas, despite the inherent difficulties in enforcing such measures in a business of prototypes that operates on a project by project basis. Nik Powell, the head of the UK's renowned National Film and Television School suggested "ring fencing" certain film funds to favour female candidates as well as other minorities or disadvantaged categories.
Meanwhile, the films unspool and two quite contrasting "girl" films opened the Official Selection. There was the widely panned Grace of Monaco depicting the challenges of being a princess, contrasting with the Directors' Fortnight opener Bande de Filles (Girlhood) (pictured top) exploring the difficulties of young black girls asserting their identity and rights in the tougher Paris suburbs.
See here for more information on the event and read more of Séamas McSwiney's posts here.
Share with friends