Cannes 2014: Winter Sleep wins Palme d'Or

Séamas McSwiney has decades of experience in film journalism, and work published in top international publications. As our guest film correspondent he has been sending us special reports from the Cannes 2014 film festival.
The final red carpet parade up the steps of the Cannes Palais for the awards ceremony took place exceptionally on a Saturday this year. Cinema and politics synchronised and the calendar was adjusted because the French EU elections were on Sunday. Quentin and Uma showed up for the 20th anniversary of the Pulp Fiction Palme d'Or in 1994. And to the delight of some and the exasperation of others Tarantino presented the closing film a new HD copy of Sergio Leone's A Fistful of Dollars for its 50th anniversary. Cannes eschews consensus to the very last screening.
Compared to last year, 2014 was not a particularly brilliant Cannes vintage, some very good films but little that was ground breaking. As predicted by many, the fine Turkish film, Winter Sleep, by Nuri Bilge Ceylan took the Palme d'Or. It is a wonderful study of human frailty and class difference. But, at 3 hours 16 minutes and with very realistically extended dialogues, even some of the most avid fans confessed to dozing off momentarily in the midst of its winterish inner landscapes and their busy screening schedule that is part and parcel of the Cannes experience. Still, as always with Ceylan, there were enough magnificent moments and penetrating insights to make the long journey worthwhile.
Timothy Spall as a Dickensian Mr Turner by Britain's Mike Leigh and Julianne Moore as an aging Hollywood star in Maps to the Stars by David Cronenberg, picked up the acting gongs to general approval.
Despite its aristocratic veneer, Cannes is share-and-share-alike democratic in that each film can get only one award. This ensures there is a large spread of prizes, especially given the two extra jury prizes (one of which was also split), best director and best screenplay.
Others to get prizes included favourites such as Best Director for Bennet Miller with Foxcatcher, and Best Script for Andrey Zvyagintsev's Leviathan. The latter, from Russia, tells a fascinatingly complex tale of resistance to corruption, and was a late favourite among the critics. Sharing the jury prize with the oldest director Jean-Luc Godard (for the 3D Goodbye to Language), was 25-year old wunderkind, Xavier Dolan from Canada with Mommy. It is a kinetic tale of the turbulently dark, funny and fraught relationship between a troubled teen and his freewheeling mother. While Godard, the 83-year old cine-anarchist that he is, gave the finger to the profession and dutifully didn't show up either for the ceremony or his press conference, the other three winners seemed vaguely miffed that they 'only' got runner-up prizes.
Because of the glass ceiling debate, was it inevitable that one of the women directors got a prize or was it deserved? Either way, Alice Rohrwacher picked up the Grand Prix or second prize for The Wonders- a kinetic Tuscan rural drama involving a family with four daughters, beekeeping, a kitsch countryside Italian TV reality show and a delinquent boy imported from Germany.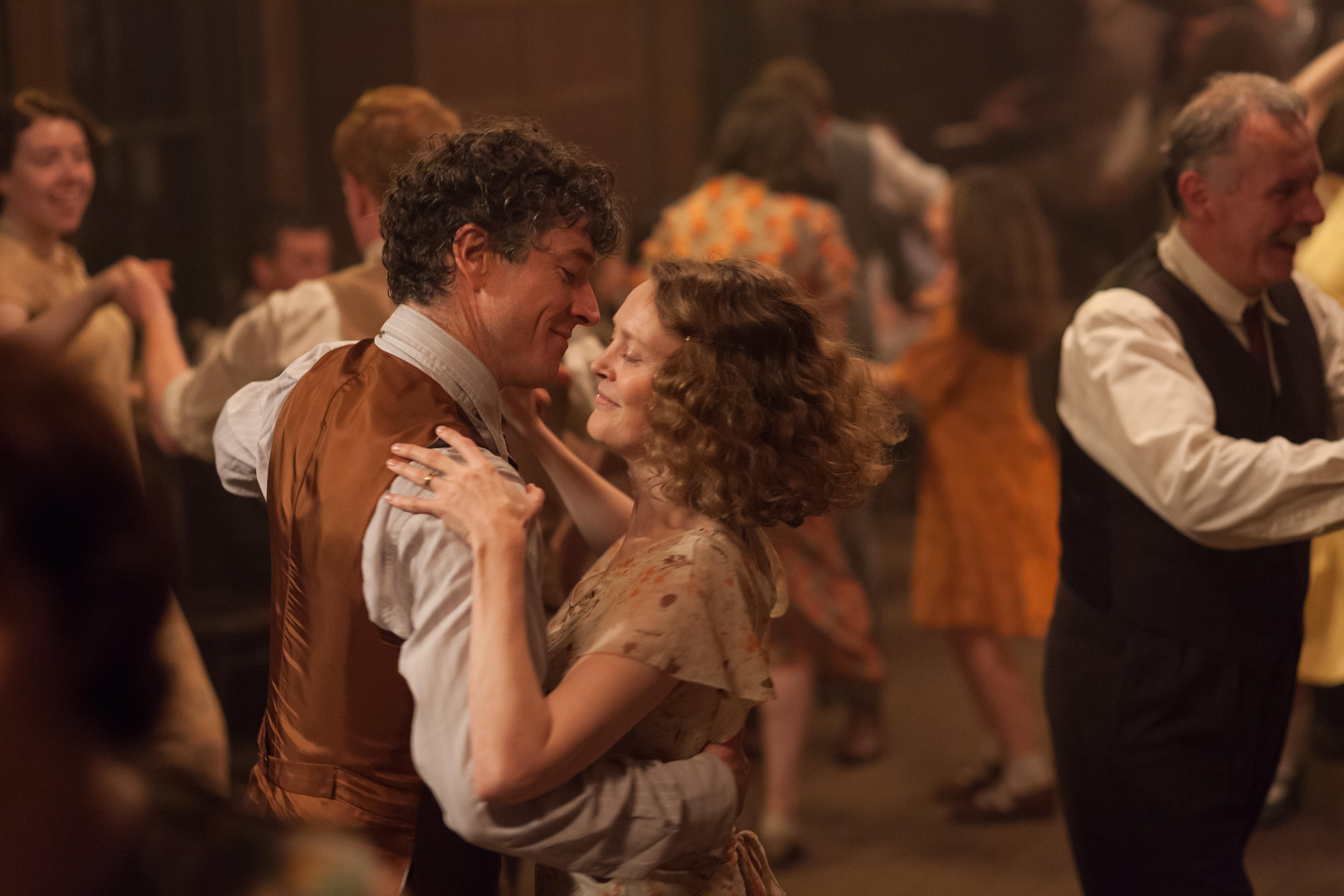 Ken Loach's Jimmy's Hall
Because of the broad inclusiveness of the prizes, favourites that become also-rans acquire their own prominence of neglect. Most notably, there was Jean-Luc and Pierre Dardenne's downsizing in an age of austerity drama, Two Days, One Night, the beautifully evocative Timbuktu by Abderrahmane Sissako and the deeply affecting and authentic Ken Loach film, Jimmy's Hall. Though much appreciated, the underlying reservation for these films was their unambiguous message; the politics sometimes seemed to have sway over the cinema and storytelling.
Among the Jury's concluding remarks, French actress Carole Bouquet spoke of the jury president: "Jane Campion used the word freedom - freedom of speech, that's what she was looking for".
Read more of Séamas McSwiney's posts here.
Share with friends