The Different Cultures & Advertising of London and France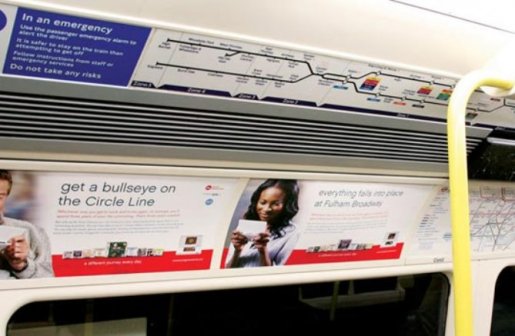 One thing has not changed since I have returned to France: using public transportation.
Tourists have been invading France every summer and I understand why, as the French Riviera is an amazing place- it's like heaven on earth. From its nice weather and its proximity to the Mediterranean Sea and the Italian border, to its delicious ice creams and beautiful landscapes. People are able to understand why I cherish this place so much. Let's get back to business as I am losing track of what I wanted to say...
So I have been using public transportation here, as it's impossible to drive when there are so many tourists and hence traffic. The public transportation somewhat reminds me of London and its underground, DLR and other ways of transporting yourself to every single inch of the big city. I find public transportation pretty interesting as it is a place where companies use space to promote their products.
Differences in Advertising
Let me give you more details. Back when I lived in London I remember myself staring at all the ads and watching all the commercials, as this is an area I'm personally interested in. I have been studying advertising for years now and so I know something about French ads and those you can find in magazines.
Every year, after Easter, French magazines start a diet campaign and how to get your best ever summer body. It has become a multimillion-euro business and an insurance deal with the famous brand Weightwatchers.
As I went for a jog in London around my area I saw loads of ads about new types of chocolate and it didn't strike me at first that companies were promoting food instead of diets. It made me realize how societies can be different. In my city looks are far more important I guess. Monte Carlo and Cannes are famous for their luxury boutiques which promote la haute couture, but London is also interested in fashion and promoting looks with its tonnes of fitness centres and spas. This is why I was shocked when I understood that London is an unhealthy place regarding junk food.
Back to France. I went to the kiosk where I can grab my favourite monthly magazines. They were all about "getting your summer body" back or "which bikini would perfectly fit you". They usually promote fashion and beauty with all the must-have products that you need to get the perfect tan without damaging your skin due to the sunlight.
I thought it would be interesting to pick an English magazine and compare them both to understand the differences. This is what allows me to understand both cultures which are very different in trends and habits. I have been adopting different habits since I got back, but I can't wait to find myself in the big city again.
Manuela Constantini is a French student currently studying for a degree in Communication Studies at the University of East London. Read more posts by Manuela here.
Share with friends