Enjoying a Night In Whilst Studying Abroad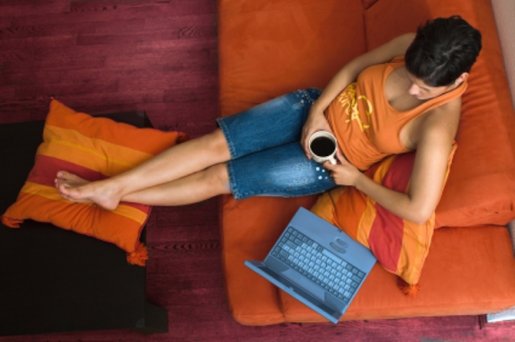 When you're preparing to study abroad in the UK, you'll likely be doing a great deal of research on the activities and entertainment that will surround you at your university of choice. Indeed, the thrill of studying in a foreign country is in soaking up that country's culture, and enjoying new experiences with the people and events there. It's always best to make a full effort to immerse yourself as much as possible.
But that doesn't mean you won't have nights when you'd rather just stay in your dorm room, or apartment, or wherever else you may be staying. University life can be exhausting, and while it's important to get out and experience your environment, nothing beats a relaxing night in now and again. So here are our 5 tips for how students from abroad can easily relax and enjoy themselves without ever leaving the room.
1. Use Those E-Readers
The benefit of a Kindle e-reader for a university student is difficult to overstate in general, as it makes for easy download and transportation of textbooks. However, an e-reader is also a particularly helpful tool for a student abroad looking for some entertainment. Instead of worrying about finding a local bookstore or sifting through what might be a foreign selection, simply download what you will and spend an evening doing some pleasure reading.
2. Sample Some Food & Drink
Trying pubs and restaurants in person is fantastic, but the bottom line is, at first you may not know what you like in a foreign environment! Find a shop where you can pick up a few varieties of popular local foods or beverages, and spend an evening perhaps watching television and sampling food and drink.
3. Stream a Film
These days, there are just about endless possibilities for film streaming via the internet, which makes it easy for you to find content you like even in a foreign country. Take a look at Picture Box Films, where a panel of film enthusiasts keep a rotating selection of films going, so that the content is always fresh, and of high quality.
4. Host an Evening
Of course, getting to know your dorm mates is as important as exploring the surrounding area when abroad, so consider hosting an evening for friends. It could centre on watching a Premier League match or streaming a film, you could provide food and drink, etc. - but it's a nice way to enjoy new company without the hassle of going out.
5. Make It Feel Like Home
Finally, you can also spend an evening enjoying home comforts. Do some work on the room itself to make it a bit more comfortable, or stay in and Sykpe your friends and family, or send out emails to loved ones back home. Homesickness while studying abroad is perfectly normal, and a calm night in reaching out to people from home can work wonders.
Share with friends