A Few Words of Wisdom for Freshers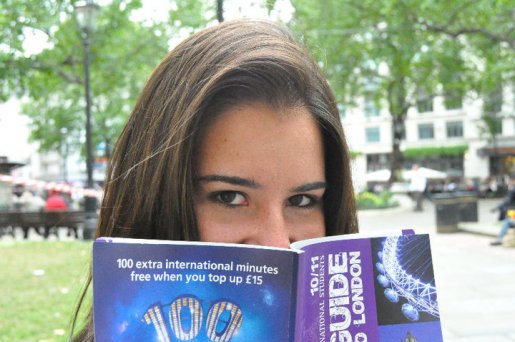 It has been just a little over a year since I arrived in London, and I can still vividly remember the excitement of my first few days in this wonderful city. Securing accommodation and attending orientation events took up most of my time. I especially recall being bombarded with loads and loads of information which I could not possibly digest during such a hectic period.
In retrospect, I wish I had found some space in the business of arrival week to do some things that should have not been delayed. For example:
1. Meeting the neighbours. When one is far away from home, a community of caring friends provides comfort, company and happiness. My neighbours are by far the biggest treasure I have found in London, and I wish I had not waited so long to knock on their door.
2. Taking a walking tour of the city. I took various bus tours of London upon my arrival. However, it was not until much later that I took a walking tour and noticed how much more personal, informative and effective the latter could be compared to the first. Walking allows for better views, question-and-answer sessions, and great photographs. Walking is also helpful to get a sense of the city and the crazy traffic.
3. Getting a resident card. Chances are your city will offer a discount card which allows residents to save money on restaurants, theatres, sports facilities and many more venues. You can usually sign up through your city's official website, and it is so worth it.
4. Checking the routes. Only after a few months did I learn that it was actually faster to walk than to take the Tube or bus to my workplace. Before you commit to a specific public transportation route, check whether it would not be more convenient to walk or at least use the bus instead of the Tube. London is a fascinating "overground" that should be seen, admired and explored whenever there is a chance.
5. Meeting the classmates. Besides the formal university events, it is common for students to organize their own private gatherings to meet one another before classes officially start. These events are usually advertised through a Facebook group created specifically for the incoming students, and missing them can make it difficult to integrate into your class.
6. Finding your favorite food. Amidst all the happiness of living in London, it was hard to do away with the Cuban meals and get used to new flavours. It took me a while to identify Cuban restaurants or places where my favourite ingredients were sold, and you would be surprised to know the difference this discovery can make on your day-to-day life. In general, Edgware Road, Notting Hill and Kilburn are affluent in ethnic foods, and the Tesco online shop has a good foreign foods section as well.
Barring the specifics, the first week was as good as any other to begin a love affair with London, to find and really come to own our places in the city, to discover, to learn, to meet, to do. We, foreign students, have been a granted a transient London experience. But although time may seem fleeting, the rush of the present is an extraordinary gift. Good luck and good year!
---
Maria is a Cuban Harvard graduate and a guest blogger for Foreign Students. She posts regular updates of her experiences as a postgraduate student at LSE in London. Click here to see her older posts.
Share with friends