Indian Business: Facts and People

For India Week, we are focussing on the business and cities of India today. To introduce the subject, here we take a look at some interesting facts about business, politics and travel in India.
Top 3 Wealthiest Indians.
Lakshmi Mittal (below): Derived his wealth through his steel empire 'Arcelor Mittal'. He resides in London and therefore also tops the UK's rich list.
Mukesh Ambani: At number 2 is the Mumbai based energy magnate. His wealth has been built up through the Indian conglomerate 'Reliance Industries'.
Azim Premji: Living in Bangalore and heading up the Indian IT and consulting services group Wipro, he is worth a reported US$13 billion.
Indian Businessmen Based in the UK
In addition to the steel magnate Lakshmi Mittal, London is also home to the Hinduja Brothers who recently purchased a property near Buckingham Palace for £100 million.
In August 2010, Sanjiv Mehta relaunched the famous East India Company. In its heyday, the East India Company controlled vast areas of India. Today its focus is on luxury foodstuffs.
Lord Karan Bilimoria founded Cobra Beer in 1989 to give curry lovers the option of having a lager with less fizz to complement their Indian meal. He was awarded a CBE for his services to business in 2004. Lord Bilimoria is speaking at a free event in London tomorrow (Thursday 8th March). Check it out.
The Travel Bug
Even with the falling rupee making outbound travel from India more expensive, the UK remains a popular destination for Indian tourists drawn to the UK by its history, heritage, culture and sporting venues.
The Royal family is major pull and is viewed positively in India, attracting a wide following throughout the country. Kate Middleton the Duchess of Cambridge has quickly established herself as a modern fashion icon amongst India's youth.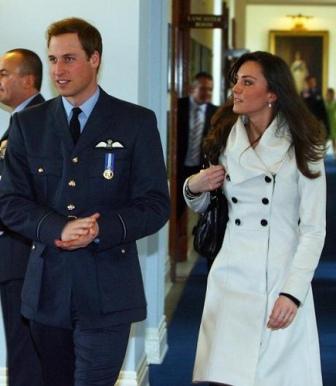 India is also an increasingly popular destination for tourists, and is one of the fastest growing aviation markets in the world, with the number of air travellers in India expected to double by 2014. Today, the majority of airline seats booked from either Mumbai or Delhi are to London's Heathrow.
With the huge increases in travel numbers, the country's airports are constantly being upgraded and many airlines are looking to take advantage of the surge in passenger numbers by boosting the number of flights and inaugurating new routes.
Politics
India is a free and open society and a Federal Republic. There is currently a broad coalition government, with the main party, being the Congress Party. The next presidential election will be in July 2012 and the next legislative election in 2014.
Economics
GDP per capita in India is less than US$4,000 per year. With two thirds of the population living in rural areas, it is not surprising that around 50% of the workforce works in agriculture. However, what is surprising is that the agriculture sector today only accounts for a sixth of GDP. It is the service industry that accounts for over 55% of India's economy. The growing service sector has given rise to an affluent middle class, which numbers some 300 million today.
Rising incomes and access to increased credit has resulted in increased spending on consumer durables, such as cars and electronics. Retail is becoming increasingly important and many shopping centres are opening as a result.
The retirement age in Government or public sector workers is currently 58. Academics in government run institutions is 60. In the Private sector there is no legal retirement age, this is set by the company at its own discretion.
Share with friends