Indian Lunch Review Day 5: Bhel Puri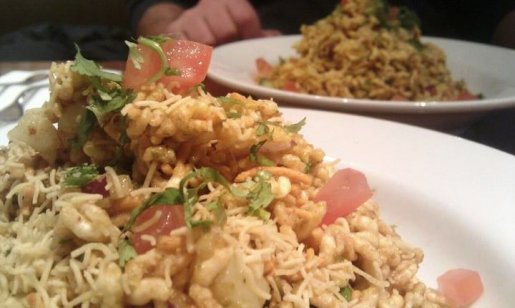 As part of India Week, we are trying a different Indian dish for lunch every day this week. Each day we will be eating something from the menu at Masala Zone and will be reviewing it for you. Today's dish is Bhel Puri.
And so we reach the final day of our adventure through Indian lunches. After four days of different spices, meats, vegetables, rices and sauces, we have unfortunately reached Day Five. For this final hurrah, Bhel Puri was on the menu. It had been described as a 'crunchy salad' to us, and so we walked in expecting large, crisp leaves of lettuce and some crunchy curried veg. What we got, was very different.
We were met by piles of what looked almost like Rice Krispies. It was in fact puffed rice, mixed with sev, tamarind chutney, peanuts, tomato, onion, cucumber and mint. It was served cold, but the spices in the dish made it one of the hottest meals of the week. Usually eaten as a starter or a snack, the whole thing came to £4.05.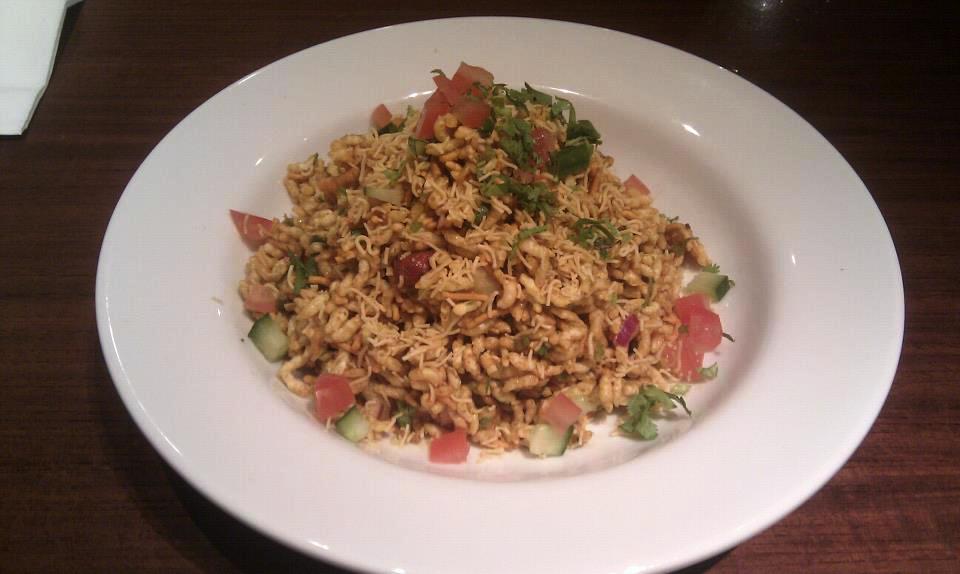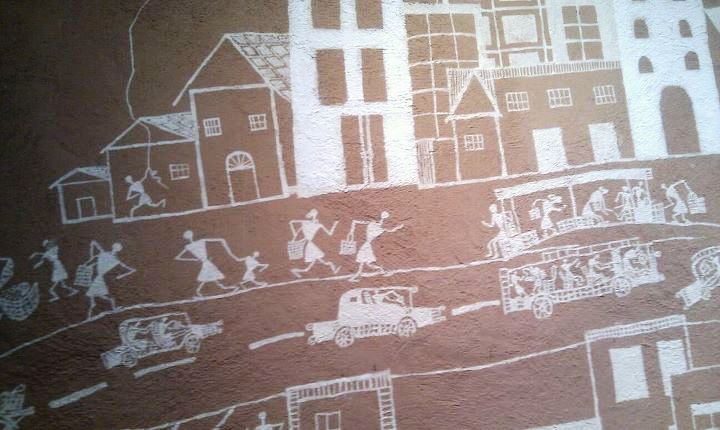 It was certainly not like any Indian dish I'd ever tried before, and could be called a 'salad' only in the loosest sense of the word (in Western terms). However, it was really tasty. The spices complimented all the ingredients nicely, whilst the mixture of textures of the chewy rice, crunchy peanuts and soft chutney meant every mouthful was different.
Apparently, 'salad' like this is often eaten in India as street food. It makes the perfect quick snack whilst out shopping or exploring a city (as the drawing from the restaurant wall above shows...I think). Though the puffed rice appears light at first, the dish is deceptively filling. I can confirm that although we finished eating two hours ago, if anything, I feel fuller now than I did at the end of the meal. So, for the last time, all that is left to do is to show you our enjoyment of the food through the medium of our empty plates below.
Overall, we've thoroughly enjoyed our week of Indian lunches. We've had a chance to try things we'd never usually order, and we'll certainly have some food for thought next time we come to order lunch in an Indian restaurant. All that is left to say is thank-you to the manager and staff at Masala Zone in Soho, it's been fun.
If you fancy trying the Bhel Puri, then you can visit a Masala Zone at one of seven different locations in London. What's more, if you are a student then you can get 10% off the bill with student ID on Sunday to Thursday before 6.30pm or after 10pm.
We are also giving you the chance to win a meal for you and seven mates to Masala Zone, so make sure you check out our free competition here.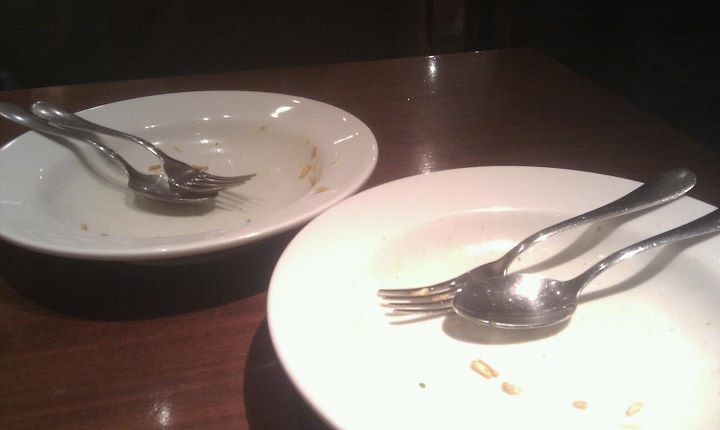 Share with friends