Indian Sport: Facts and People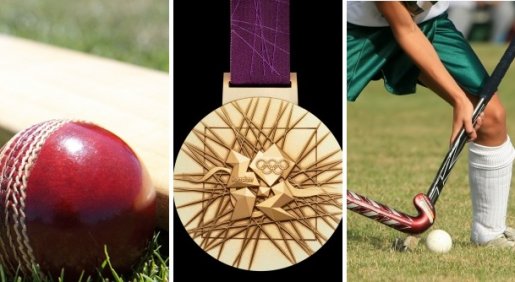 For India Week, we are focussing on Indian Sport today, looking at the country's most popular modern sports as well as some of the more traditional ones still played today. To start the day off, check out the facts and stats below that act as an introduction to India's biggest sports.
Cricket
Cricket is by far the most popular sport in India. The country has been hugely successful in all forms of the game, winning both One Day Internationals and 20/20 world tournaments, as well as holding the number 1 spot in Test cricket.
However, there is one player that really stands out in Indian cricket, and indeed world cricket- Sachin Tendulkar. The Little Master is considered by many to be the greatest ever batsman to play the game. He has scored more Test runs AND more ODI runs than any other player in history. He also has the stunning record of 99 international centuries, though has been waiting for that magic hundredth for some time now
Hockey
Though not as popular as cricket, field hockey is the national sport of India. Indian hockey teams have won eight gold medals at the Olympics, and amazingly won six in a row from 1928 to 1956. The 1928 medal was the first to ever be won by an Asian country at the modern Olympic Games. The second half of the 20th century was not so kind to the Indian hockey team, and today they are a disappointing 10th place in the world rankings.
Olympics
Other than the 8 Gold Medals that the Indian hockey team has won over the years, India has only won one other gold. That particular achievement was from Abhinav Bindra who won a shooting medal at the 2008 Beijing Olympics.
In terms of athletics, the country has only ever won two silver medals, and they were way back in 1900 and both won by the same man! Norman Pritchard was not only the first ever Indian to compete in the Olympics, but he actually came second in both the 200m and the 200m Hurdles in Paris that year. Oddly though, he never actually competed on behalf of India. He happened to be on holiday in Paris at the time of the Olympics and decided to enter on his own. Those were the days eh?
Share with friends