International Student UK Culture Shocks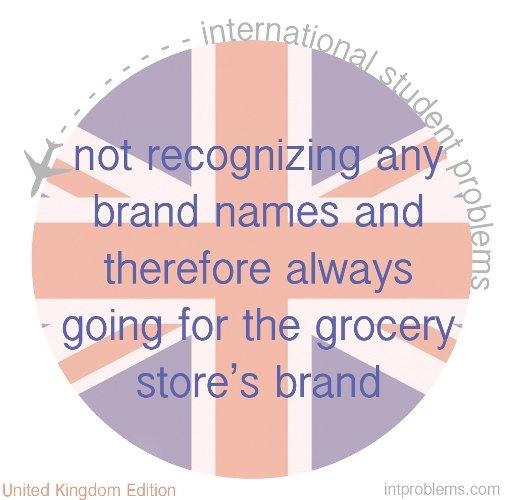 A month ago, we featured a post about a Dutch student studying in America. Tessa ten Cate had started her own blog called IntProblems.com with loads of brilliant images pointing out the common problems and differences that international students face in a new country.
She has recently moved to London and so has a whole new country to pick out the differences for. Here she describes her early experiences of the UK and shows us some of her brand new images:
"So far London has been great! Monday through Thursday every week I am in class, but on the weekends I have been exploring London as much as possible. This isn't my first time in London so I had seen the majority of the main tourist sights before, but it was great going back and taking photos of everything.

It has also been an experience getting around the city on my own this time. I have walked many places, taken the tube tons, and used the railway trains too. Of course one of the main things that has taken a while to get used to is that all traffic drives on the left and that pedestrians stay to the left as much as possible too."

"In our dorms we have kitchens and actually cook all of our meals ourselves. It's interesting because some of the European products in the grocery stores (Waitrose and Sainsbury's) tend to remind me of home, while many American students in my study abroad program are confused by the lack of particular products, such as cereals and candy, and the lack of recognizable brand names.

The weather at the end of May was amazing - extremely sunny and if anything a little bit too hot. But that has all disappeared now and the raincoats and umbrellas have come out. British people had warned us before we arrived not to have high hopes for the weather, but when we landed in sunny weather everyone raised their expectations after all. Now of course everyone is learning to deal with the rain and the cold and enthusiastically checking the weather forecasts."

"I plan on updating IntProblems.com with as many UK edition posts as possible this week."
Share with friends