It's a Strange World: Cockroach Eating and Elderly Cannabis Growers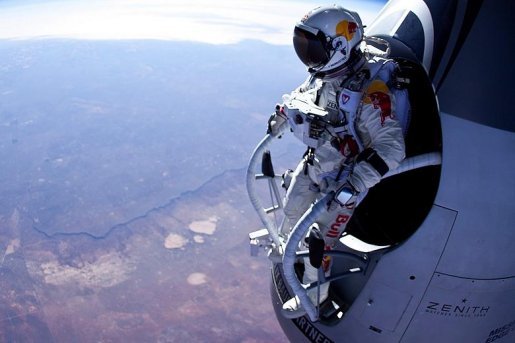 You hear odd stories on the internet all the time, but it seems as though this week they have gone in to overdrive. Every day something strange has appeared, each story more unusual than the last. Here we have a round-up of some of the more bizarre news stories of the week.
Speed of Sound Skydive
An Austrian adventurer has decided it is a good idea to jump out of a hot air balloon 36.5km above the earth, on the edge of space (pictured above). Felix Baumgartner yesterday attempted to break the world record for the highest ever skydive, as well as becoming the first human to reach the speed of sound unaided by a vehicle.
Him and his vast team of scientists were all set to go in Roswell, Mew Mexico yesterday afternoon, but unfortunately weather conditions were too windy. The specially designed balloon that will take him up to such heights cannot cope with even the lightest of winds due to how thin the material is. The team are hoping that they will be able to attempt it again tomorrow.
At the height that Baumgartner will be falling from it is impossible to breathe without an oxygen supply, and the lack of air pressure (just 2% of that at sea level) will allow him to travel at speeds faster than any other human. Every other person that has attempted to break the 50 year old record for the highest freefall has lost their live in the process.
Drugs for the Elderly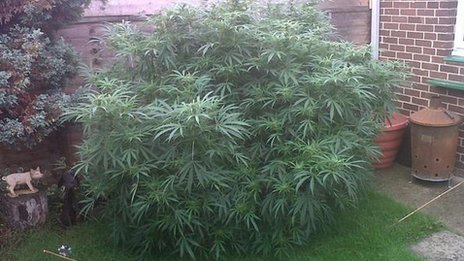 When police spotted one of the biggest cannabis plants they'd ever seen being grown openly in the back garden of a house in Bedford, they were a little surprised. When they found out that the house belonged to a couple of pensioners, they were even more amazed.
It turns out that the couple had bought a small shrub from a car boot sale, planted it in their back garden and gone on to accidentally grow a huge cannabis plant. An officer from the Bedford Police tweeted the above photo, with the caption:
"Seized today. Elderly couple bought shrub at car boot sale, tended carefully - biggest cannabis plant we had seen!!"
After the police removed and disposed of the plant, the couple will face no action against them.
Tragic End to Cockroach-Eating Competition
In America it turns out they have cockroach-eating competitions. This doesn't sound like the best of ideas even when nothing goes wrong, but last week, one in Florida ended in tragedy. After eating dozens of the live insects in a competition held in a local pet shop, Edward Archbold had just beaten 30 other competitors to be crowned the king of cockroach eating.
However, within minutes he had collapsed and died. Doctors are still unsure if his death was related to the competition, though none of the other contestants became ill. The owner of the shop, Ben Siegel, said: "We feel terribly awful. He looked like he just wanted to show off and was very nice".
Northern Lights Put a Show On
The Aurora Borealis lit up the Scottish sky for seven hours last night. Perfect conditions meant that thousands of people enjoyed the best show of Northern Lights this year. Though normally only spotted over Britain for a few nights each year, this show went on for seven hours throughout Scotland, and was even seen over parts of northern England.
Have a look at some of the stunning photos below.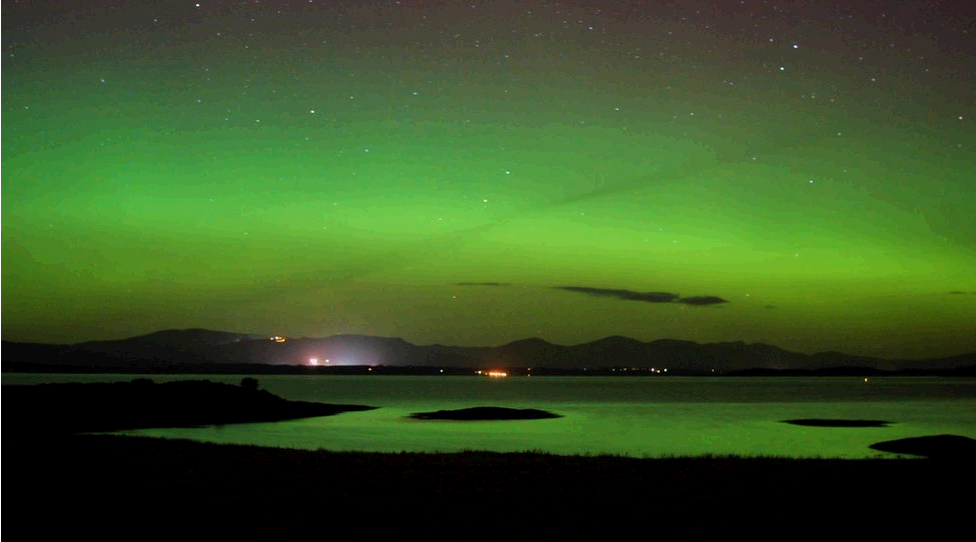 Photo taken by Euan Finlayson over Oban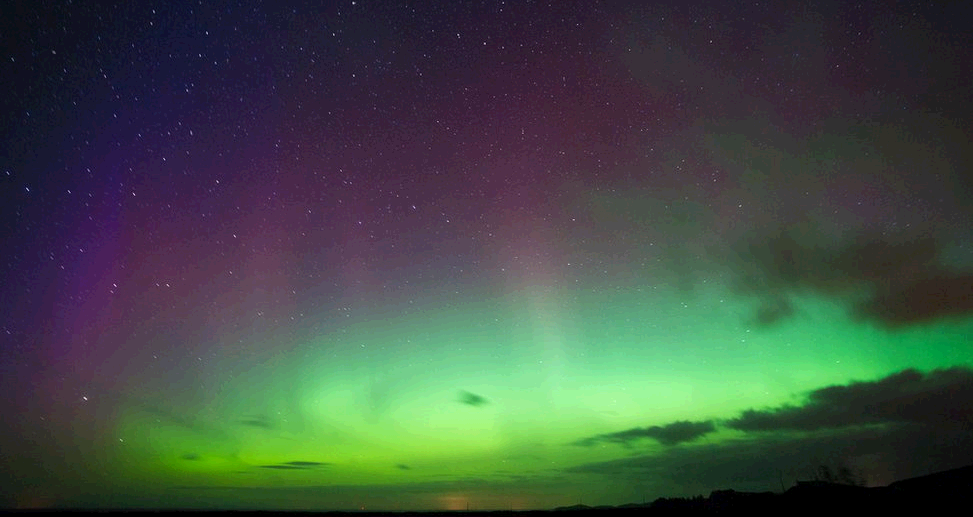 Photo by Mark Appleton in Gairloc
For more images take a look on the BBC website here.
Share with friends