London, I Choose You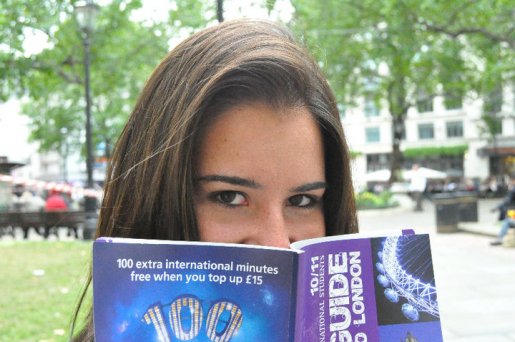 My initial intention was to seek a job after I graduated from Harvard. In fact, I decided to pursue a Master's only after realizing that most of the jobs in which I was interested (mainly positions in large multinationals and international non-governmental organizations) required years of professional experience or a Master's degree.
Continuing my studies in the United States had a number of potential advantages, including the familiar environment, the costs and the proximity to my family. However, I had my heart set on Europe. I had spent my last summer in university conducting thesis research in London and Madrid, an opportunity that allowed me to travel around Spain, France, Ireland and Italy. This was my first long trip to Europe and the beginning of my love affair with the cultural and historical richness of the Old Continent and its peoples.
As a student, Europe appealed to me for the possibility to travel widely, the concentration of people from around the world and the unique experience of an independent and completely different lifestyle. As a Cuban, I did not take this international adventure for granted. The majority of Cubans would never even dream of studying or working abroad.
Why choose London?
After I had chosen a continent, London soon became my first choice of city. I had grown up in three different cities and attended a highly diverse undergraduate institution, and so I was excited about London's vibrant cosmopolitan culture. London's international reputation as the largest financial centre also created the perfect environment to advance my studies of Europe-Latin American relations and global diplomacy in general. Moreover, I treasured the access to the National Archives, which had been instrumental for my undergraduate thesis research, as well as the close contact with the London-based former British diplomats whom I had interviewed.
Many universities in London offered Master's programs in International Relations, but LSE stood out from the rest for various reasons. First, its multidisciplinary approach to scholarship matched my interests in the intersection of politics and economics. Active involvement in LSE communities such as the as the Centre for International Studies and the Centre for the Study of Global Governance would provide the intellectual tools to make informed foreign policy decisions based on analyses of selective case studies.
The opportunity to work with leading scholars in the field who continuously advise policymakers around the world and influence public debates was one of the most appealing aspects of LSE. Although I had applied to two other programs in London, it was easy to accept LSE's admissions offer.
Decisons, decisions...
The direction of my decision-making process might look surprising to some. A lot of people consider location when applying to academic programs, but it usually features as a secondary factor behind specific institutions' prestige or program availability. I have always been hesitant to give geographical and social environments the back seat in these decisions.
After all, I was not only going to study for a year, but I was also going to live for a year, and academic factors alone are not good determinants of good living. Unsatisfactory living conditions, on the other hand, can be detrimental to academic success. So, the "where to study" AND "where to live" questions both guided me in my decision-making.
---
Maria is a guest blogger for Foreign Students. She posts regular updates of her experiences as a postgraduate student at LSE in London. Click here to see her older posts.
Share with friends