My Experiences of Working in Mumbai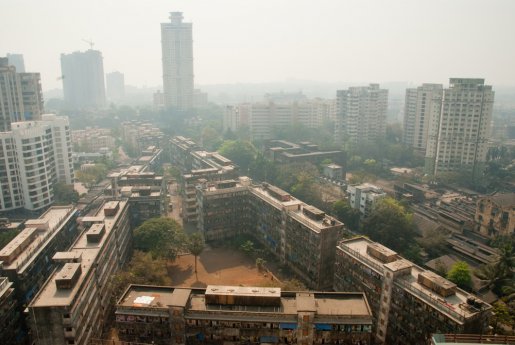 As part of India Week, Alex Hayim, a chartered surveyor, describes his experiences of working in real estate in India.
"...and so after years of selling UK real estate to the next big fund or property company I decided that it was time to get out of the comfort zone and head East.
I had always been drawn to India - perhaps in part due to my historic family connections and in part the sheer vibrancy and scale of the place. India was being discussed as the next big thing behind China and I wanted a piece of the action.
It was 2005 and the Foreign Direct Investment route into India had finally opened for non-Indian property companies. With the global market hugely optimistic, all the big Western 'players' were looking for the next big market to invest in. China, Japan, Korea, Vietnam.
And then there was India with its population of over 1 billion, burgeoning middle-class, cracking but improving infrastructure, highly educated workforce, historic connections and sheer work ethic and warmth of population.
I had been hired by a well-known British property company to go and help set-up their business in India, and it was Mumbai rather than Delhi or Bangalore that was to be home for the next four years.
With laptop and soon-to-be wife coming for the adventure it was to be the most exhilarating, but frustrating period of my business career.
"Modern India's Time"
The route of a 'foreign' company investing into India was and still remains hugely restrictive. It is primarily a developers market. A large development market - i.e. hundreds of thousands of square feet or the acquisition of significant acreage of land, ripe for future development, (preferably) with local partners. This was certainly not going to be like flogging a 20,000 sq ft office building in the West End!
And for this reason local developers were rubbing their hands with glee.
The sheer volume of international interest was vast. Any local developer with a track-record was able to cherry-pick who they believed to be the best partner. Which partner would enable them to grow into the national - and possibly international - player they had always dreamt of being? This was 'Modern' India's time and as 'real estate' was the new buzz sector many jumped on the band-wagon and grabbed the opportunity, whilst many also - both local and international - were not so fortunate. But then again this is just the beginning. India is THE future and those investors with long-term horizons should only flourish.
And as for Mumbai...well there is nothing quite like it. That article is for another day...'Bombay meri jaan'"
Alex is a qualified chartered surveyor who was based in India between 2005-2009. He is now working in property investment in London.
Share with friends